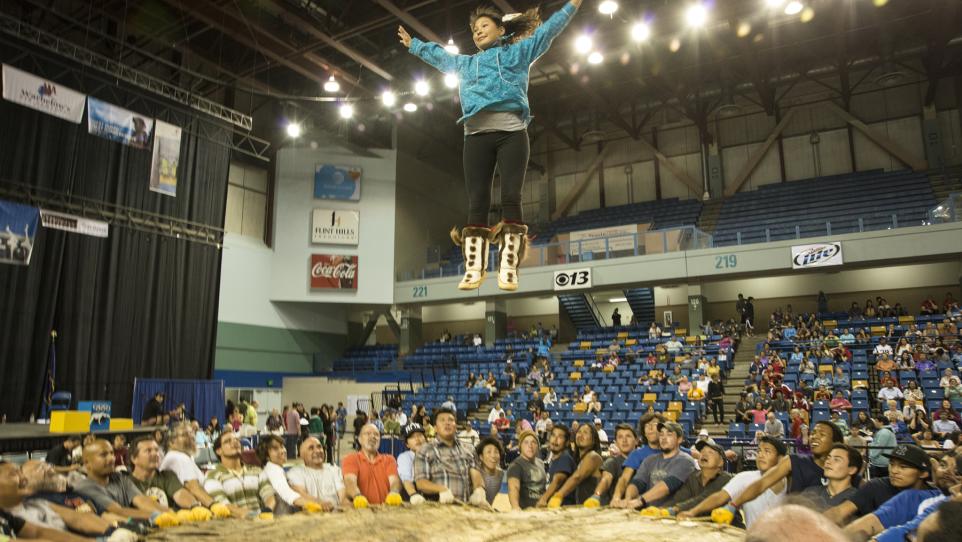 The annual World Eskimo-Indian Olympic Games (WEIO) give indigenous men and women the chance to test their strength, agility and endurance—all qualities that are needed to survive in the circumpolar north.
Competitive games include high-kick, knuckle hop, ear pull, two-foot high kick and Eskimo stick pull. The event has grown to over 50 games, with an ever-increasing number of athletes. For the competitors, WEIO is a chance to meet old friends and distant relatives, to entertain and be entertained, to challenge one another and to engage in friendly competition.
The World Eskimo-Indian Olympic Games (WEIO) will take place at the Carlson Center in Fairbanks from July 17 through 20, 2019.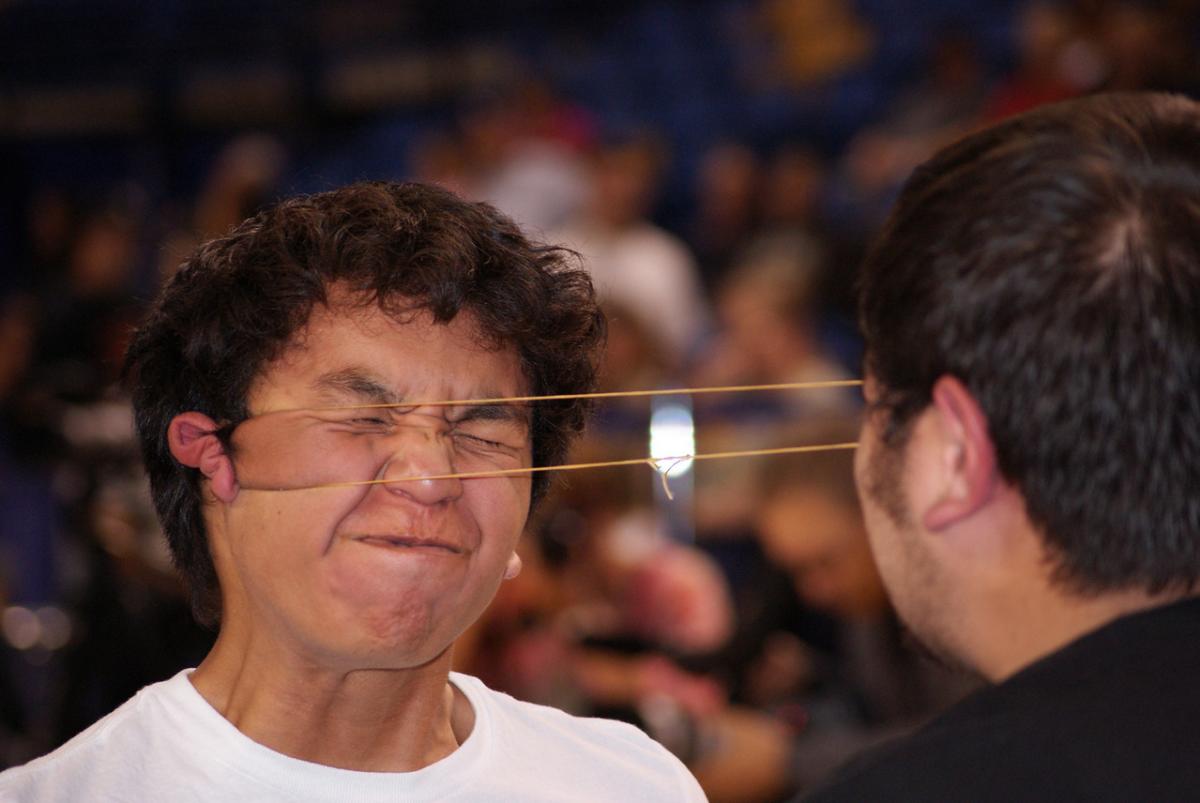 Photo: WEIO
For the spectators, WEIO offers unparalleled feats of strength and endurance as well as traditional activities like a muktuk eating contest and the exhilarating "nalukataq" or blanket toss. There's free admission to all for daytime events, evening events are $15/adult and $10/Students, Elders and Military.
In addition to athletic events, WEIO is a time to don parkas, moose hide dresses and vests, mukluks and moccasins to compete in parka and Indian dress contests, and to dance and tell stories through songs and motion. Dressed in kuspuks—traditional summer parkas—complete with feathered fans and drums, dancers perform throughout the four-day Olympics. Spectators and participants can browse through booths of authentic Alaska Native arts and crafts, and meet the artisans who carved, sewed or beaded the items. WEIO provides visitors the rare chance to experience a culture alongside those who live within it.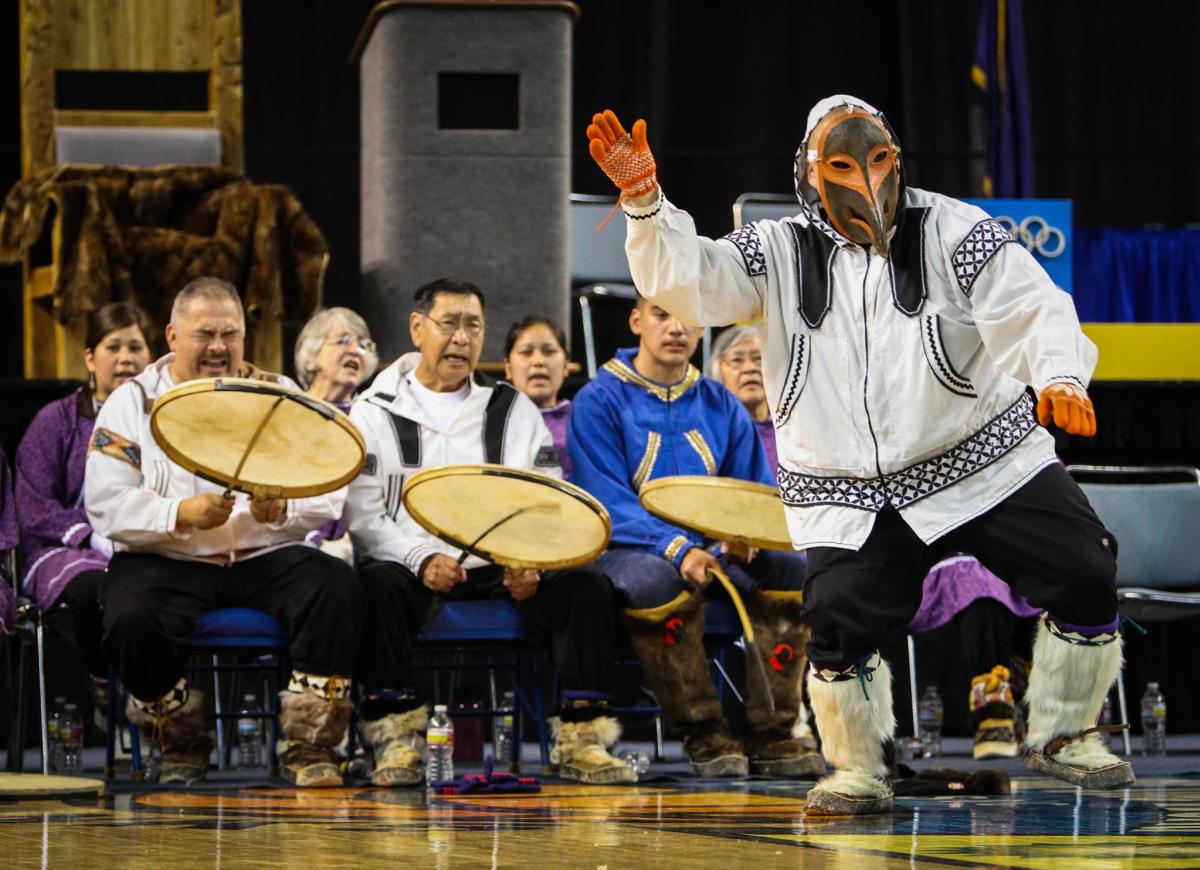 Photo: WEIO
A four-day series of traditional Alaska Native athletic competitions, WEIO draws Native athletes and dancers from around the state, the United States, Canada and Greenland, as well as visitors, fans and media from around the globe. In addition to athletic competitions, WEIO also offers indigenous dances, authentic arts and crafts for sale, beauty pageants and other cultural activities.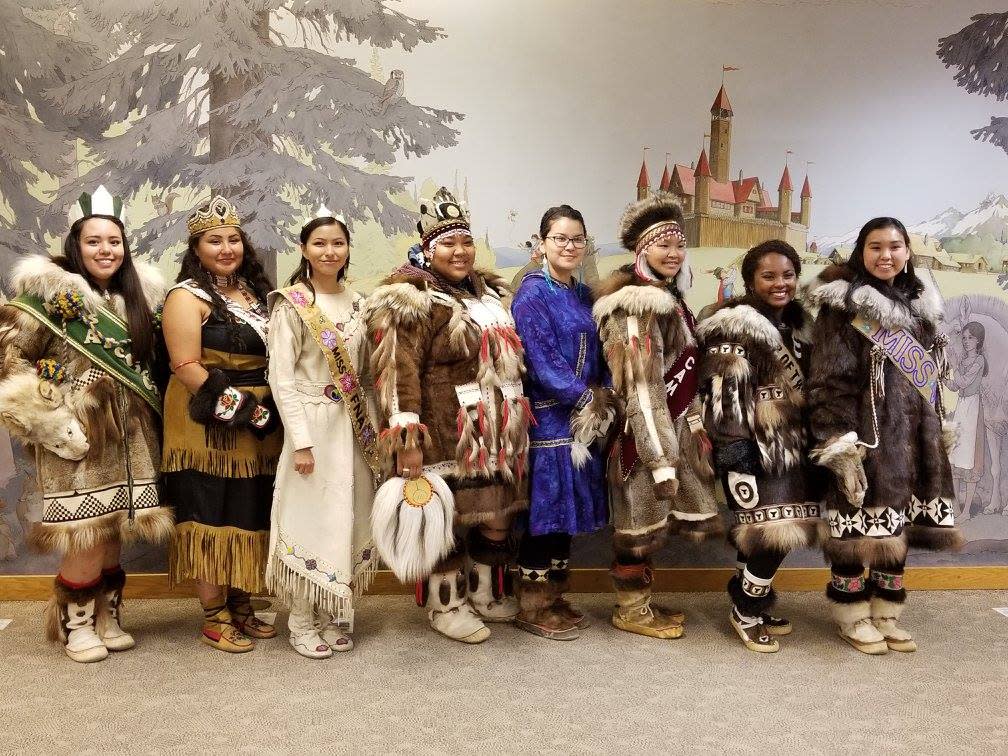 Photo: WEIO
You can find more information, a complete event schedule and get tickets at the WEIO website.