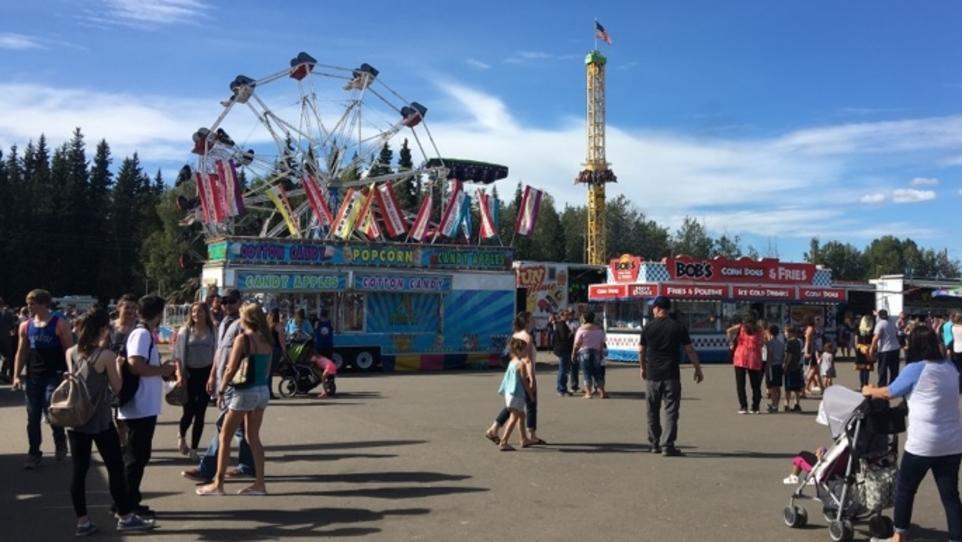 Held for ten days annually in early-August, the Tanana Valley State Fair is simply filled with good old-fashioned fun. Great food, rides, livestock, exhibits and entertainment, it's a wonderful way to spend some time if you're looking for something to do.
Strong Community Roots
First held in Fairbanks in 1924, the fair is the oldest and original state fair in Alaska. August 4 through 13, Fairbanks locals and visitors will swarm to the fairgrounds for fun, entertainment and even a little enlightenment. The theme of this year's fair is "Raven about the Fair." In addition to usual fair features, you'll also find activities and attractions unique to the northern locale including gold mining day, World Eskimo-Indian Olympics demonstrations and a freight dog pull. If you've ever wanted to see the power the midnight sun has on Fairbanks' growing season, you can check out the giant cabbages, pumpkins and other massive vegetables on display.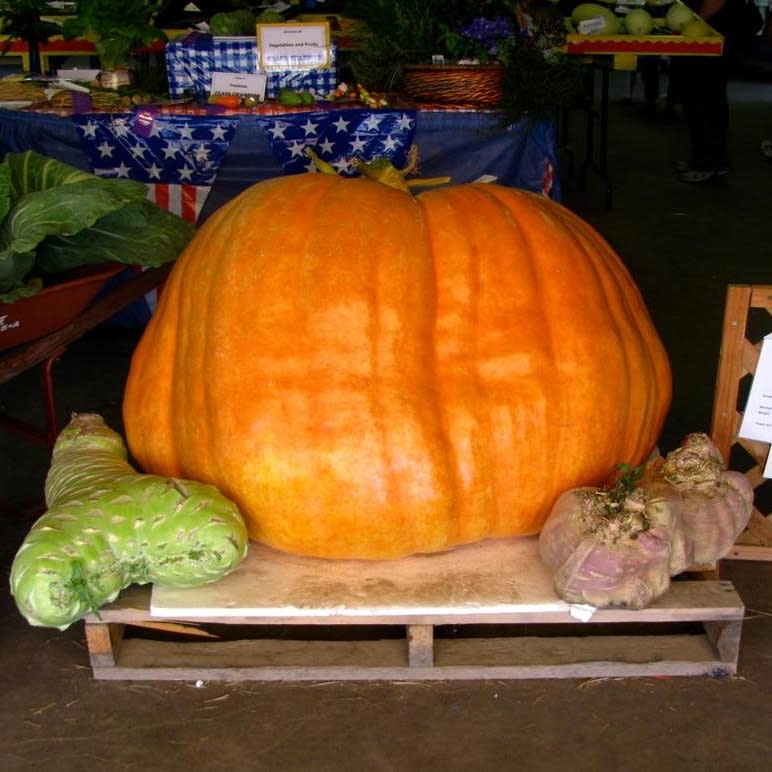 Giant vegetables grow mightily during Interior Alaska's short growing season and are on display at the Tanana Valley State Fair. Growers of these massive varieties compete for prizes...and bragging rights! 
Plenty to eat, see and do!
Gyros, elephant ears, killer shrimp, giant cream puffs…handmade pretzels, spinach bread, and Fairbanks' famous thai food...the Tanana Valley State Fair has enough delicious food to satisfy any appetite. What are you craving? Chances are you can find it at the Fair. After getting your nosh on, head over to the Midway and find a variety of exciting rides for preschoolers to thrill-seekers, plus games for all ages. Exhibitors are the heart and soul of the Fair. Love animals? Head over to the barn and check out some local goats, pigs and even yaks and llamas! The local 4-H clubs do quite a fine job showcasing their love for their livestock. There also are all kinds of traditional fair exhibitions in the culinary arts, arts & crafts, photography and fiber arts such as knitting, quilting and weaving. To get a taste of the creativity that drives Fairbanksans, checking out the exhibits is worth your time.
Days and days of endless entertainment
Scheduled activities include old-school classics such as bubble gum blowing and pie eating contests, a gunny sack race along with around-the-clock music and entertainment by local and visiting bands and performers. There's usually some adrenaline-inducing act like a rodeo, monster trucks, or the Fairbanks Ladies of Wrestling, too! Other not-to-be-missed events are the Annual Baby Show, lawn mower races, a spouse calling competition, a beard contest, magicians and hypnotists and much, much more! The Tanana Valley State Fair also hosts Fairbanks Has Talent talent competition and Dancing with the Fairbanks Stars where local Fairbanks "celebrities" learn and perform their newly acquired ballroom dancing skills.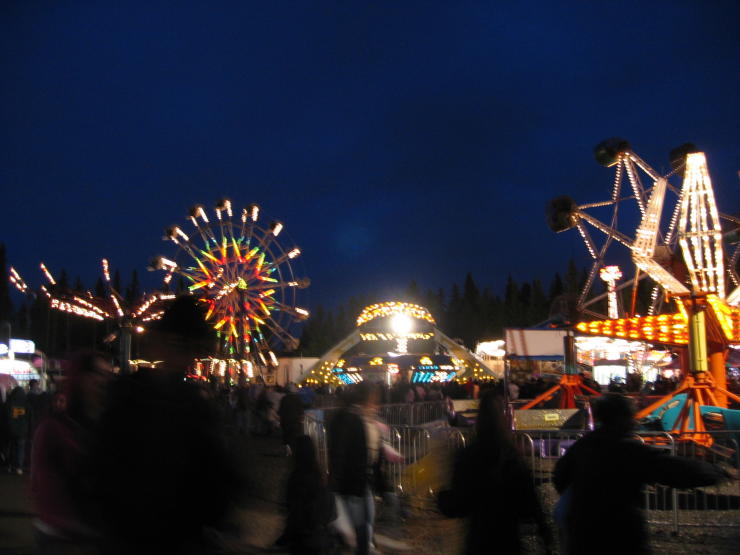 The midway is always bright and buzzing at the Tanana Valley State Fair!
The Fair goes out with a BANG!
By the last night of the Fair, Interior Alaskan nights are just beginning to grow dark enough to enjoy a spectacular show of fireworks. Grab a bag of kettle corn and a cup of hot chocolate from one of the many vendors and snuggle up on the grandstands with your closest friends—the Fair's annual pyrotechnics display is the perfect way to ring in summer's end.
More information about the Tanana Valley State Fair
Find a schedule of events, contests, admission information and more at the Tanana Valley State Fair official website. You can also follow them on Instagram and Facebook to get into the fun!