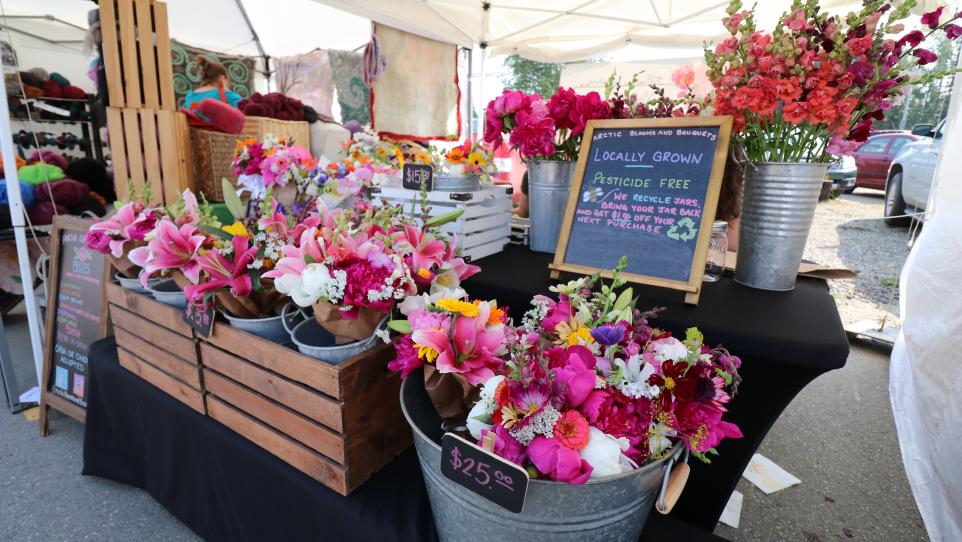 The abundance of sunshine in Fairbanks, the Golden Heart of Alaska, makes for dazzling vegetables and flowers. At the twice-weekly Farmers Market you can find plate-sized dahlias and fragrant peonies, treat yourself to some sweet Alaskan Birch syrup or honey and discover the delectable array of vegetables that thrive in our sub-arctic environment. If you are here in August, you'll be amazed to see the fuel the midnight sun provides to 60-pound giant cabbages, 400-pound pumpkins and other massive vegetables on display at the Tanana Valley State Fair. Other convenient locales include the Georgeson Botanical Garden on the UAF campus and the Morris Thompson Cultural and Visitors Center in downtown Fairbanks.

---
Tanana Valley Farmers Market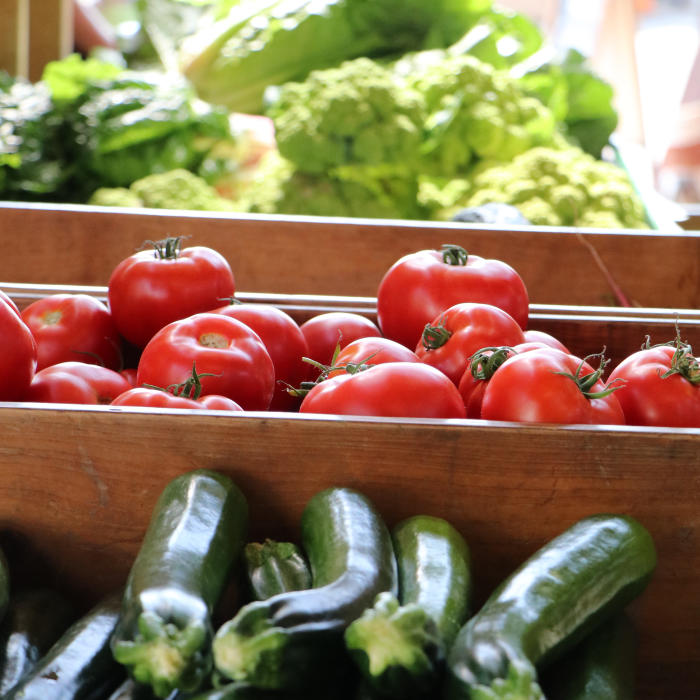 The Farmers Market, officially known as the Tanana Valley Farmers Market, is the oldest established farmers market in Alaska and the only one located in its own permanent building. They are open on Wednesdays and Saturdays, May to September and feature more than 55 vendor/members that provide an abundant variety of vegetables and flowers. Included are bedding plants, trees, shrubs, flower baskets and the freshest produce and herbs. The Market also offers specialty baked goods, wild berry jams and jellies, meats and sausage, Alaska Native handicrafts, jewelry, pottery, artwork, baskets, custom-made apparel, wildflower honey, flower bouquets and much more. A core requirement of membership at the Farmer's Market is that all products sold must be made or produced in Alaska. A number these vendors also sell directly to local restaurants who incorporate locally or Alaska-sourced ingredients into their menu offerings.
---
Tanana Valley State Fair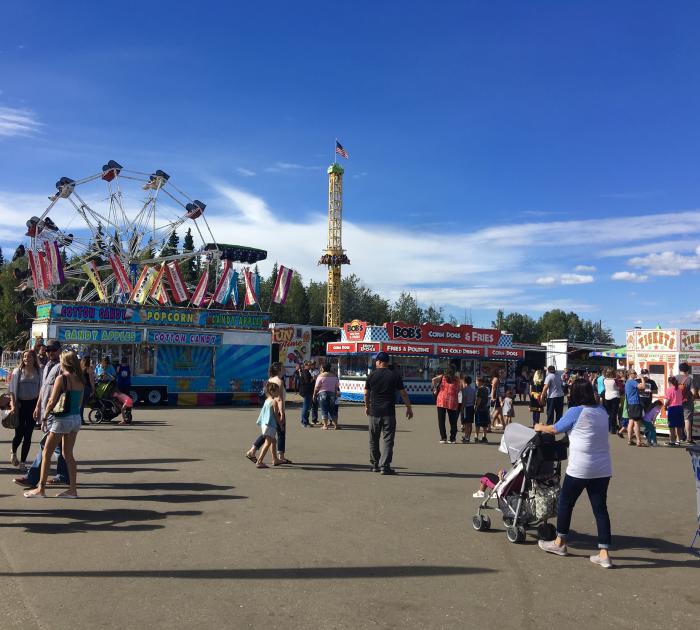 A fun and flavorful way to see the best of Fairbanks area Alaska grown products is to attend the annual Tanana Valley State Fair. Founded in 1924 by a group of homesteaders, the Fair is the oldest in Alaska. Like most local fairs, it has competitive exhibits for nearly everything that grows in Interior Alaska under the long hours of daylight. Alaska's Heartland agriculture is much more than rhubarb and zucchini— beans, beets, broccoli, cauliflower, celery, flowers, grains, herbs, leeks, spinach, strawberries—and much more. The Tanana Valley State Fair is held annually on the first Friday in August and lasts 10 days. The fair is the largest attended event in Fairbanks in August and attracts an average of 75,000 visitors, gathers 150-200 vendors, produces multiple music acts, and features a full rodeo. It's great fun for locals and visitors of all ages.
---
Growth Under the Midnight Sun
Interior Alaska has a fruitful history of farming and gardening that established the variety of harvests you can find in today's farmers markets, community-supported agriculture farms and at the annual fair. If you asked a local in the early 20th century when Fairbanks was first founded where their food came from, they probably would have said it's from E.T. Barnette's trading post. Which meant that it was shipped by steamboat from points south like Seattle and sold at Barnette's local store.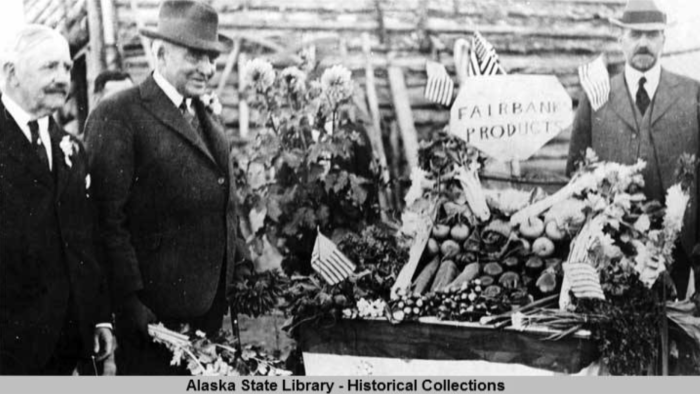 A few years later, more pioneers and homesteaders settled in the area, bringing with them seeds and starts that soon gave rise to locally grown staples for many residents of the era. It was a perfect model of the independent spirit of Alaskan self-reliance. Before long, the new answer about where their food came from was, "right here in my garden!"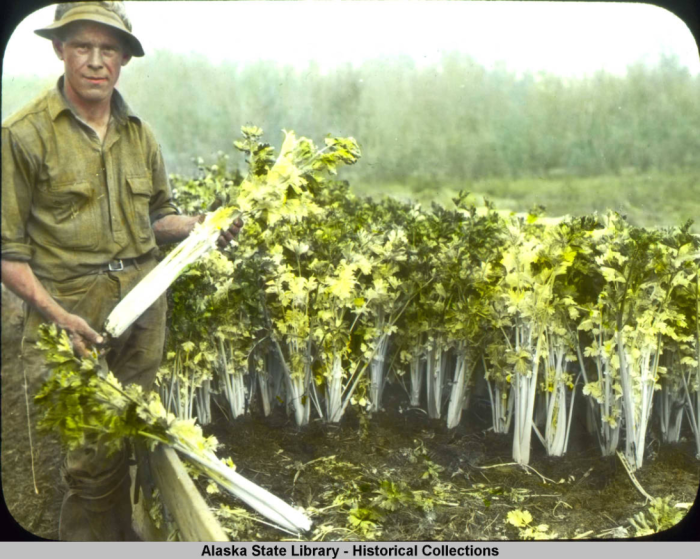 However, during the post-war 1950s, packaged goods thrived through innovations in food processing and storage, and large-scale shipping companies found an appetite in Alaskan consumers for the convenience and extent of canned food made readily available at the local supermarket. Local farms and producers found it hard to compete with name brand suppliers in this modern environment, so the idea of locally grown goods settled into a kind of nostalgic counterculture status.
---
Alaska Grown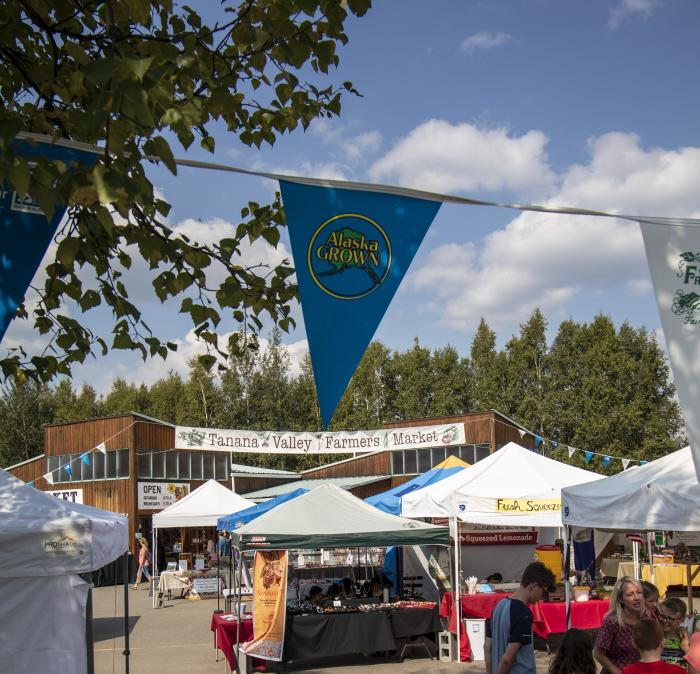 Enter Organically Grown. Started as a counterculture in the 1970s, this paradigm grew to become a multi-billion-dollar industry as consumers throughout the U.S. craved a return to the roots of locally sourced nutrition lacking the risks of pesticide contaminants and the undesirable flavor of mass-produced food.
A similar "Alaska Grown" program sprouted in the 1980s and helped foster a local desire to reduce the environmental costs of transporting ingredients across states or countries. Now, we didn't just want to know where our food came from or how it was grown, we wanted assurance that it would also enhance our local economy in ways that imported goods could not.
---
Branching Out All Over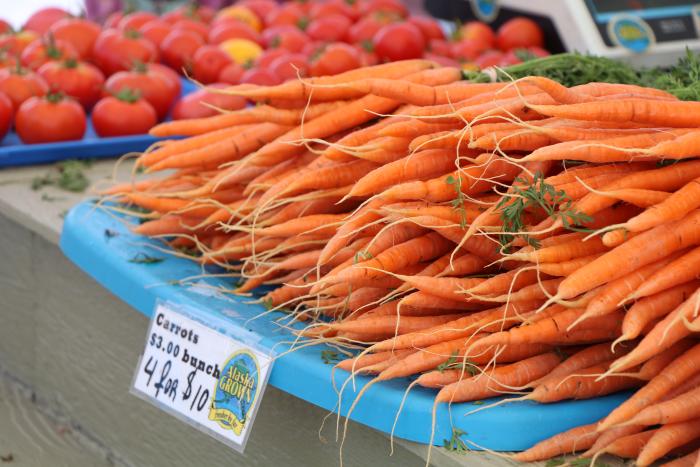 Today, farming and gardening in Alaska's Interior are in full bloom. The peak of this robust, yet seasonal activity happens in late July and early August. All throughout Fairbanks, you can find an assortment of fruit, flowers and vegetables that thrive here in the sub-arctic, lovingly nurtured by horticulturalists, hobbyists and enterprising individuals alike.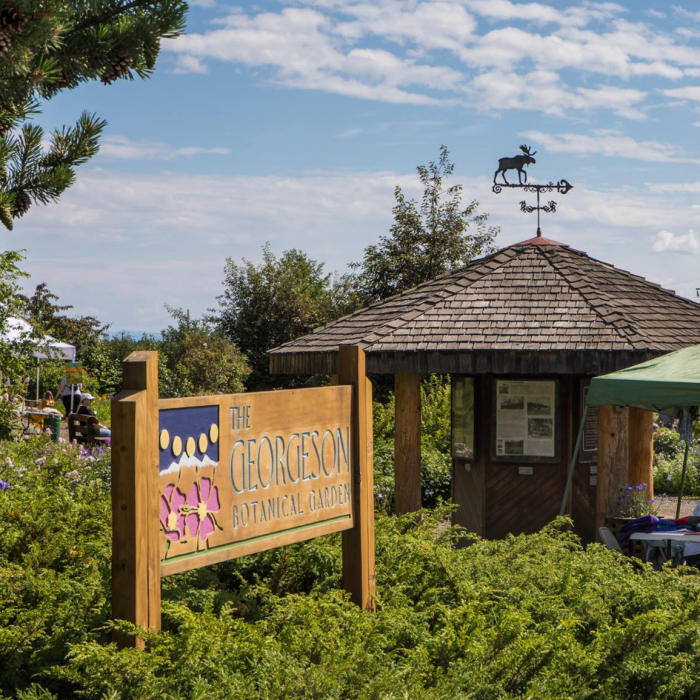 The Georgeson Botanical Garden (GBG) at the University of Alaska Fairbanks was established to set up experiment stations and learn which crops would grow best in the sub-Arctic environment, to develop techniques for crop production and to share knowledge with local residents. The GBG boasts a wide collection of beautiful far-north plants, ranging from flowers to trees. Enjoy the sights, relax in the heart of the garden, and learn about how plants live and thrive in Interior Alaska. The Babula children's garden features all-ages attractions and learning opportunities- including Alaska's largest hedge maze! The garden also hosts a number of free and family-friendly events throughout the year.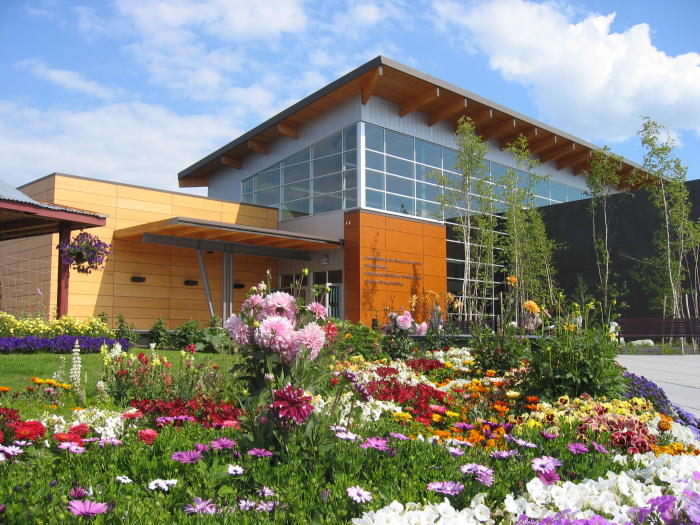 The Morris Thompson Cultural and Visitors Center maintains a garden every summer, next to the historic Gould Homestead Cabin. Facility Manager Jason Faris doubles as a 'master gardener' to care for the Center's flowers and historic garden. "Since the garden sits next to our historic cabin, all our vegetables are ones that were grown in Fairbanks in 1915," says Faris. "If you didn't find it here then, you won't find it in our garden now." Kale, lettuce, cabbage, turnips, sage, thyme and potatoes all grow in the garden and the annual harvest is given to the community food bank each year.