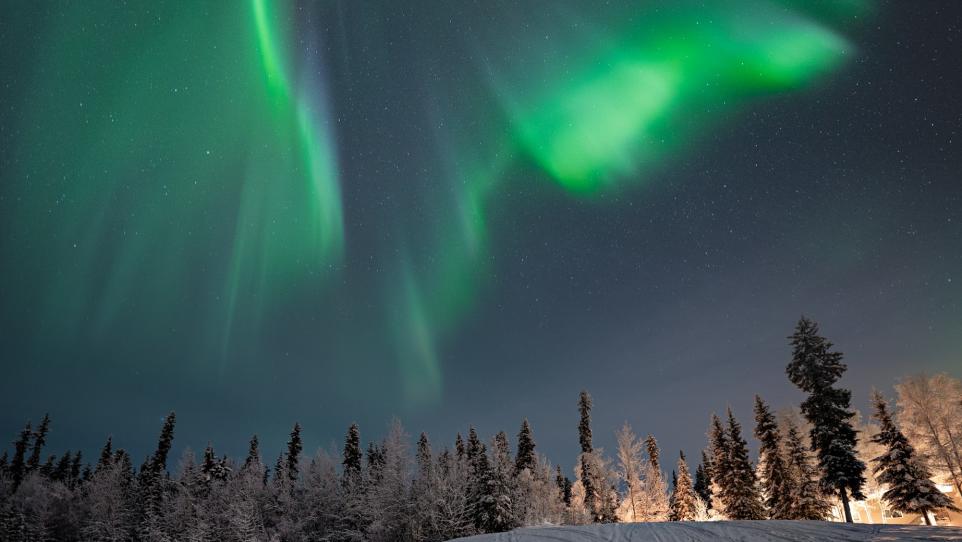 Photographer Andy Witteman captures a lovely image of the northern lights in February. Just in time for St. Valentine's Day.
How do I love thee? Let me count the ways.
Elizabeth Barrett Browning (1806-1861) was probably not thinking of the northern lights when she penned her now famous Sonnet 43 from the romantic collection, Sonnets from the Portuguese. It's equally unlikely that she was inspired by the aurora borealis when she later wrote Aurora Leigh, a first-person romantic epic poem. Nevertheless, Browning's words resonate with deeper meaning as we gaze upon the majesty of this heart-shaped aurora. Kudos to photographer Andy Witteman (@cnlastro) for being in the right place at the right time to capture such a stunning image that even St. Valentine himself would admire! The poet's next few lines of the sonnet fittingly describe the feeling of viewing the aurora:
I love thee to the depth and breadth and height
My soul can reach, when feeling out of sight
For the ends of being and ideal grace.
I love thee to the level of every day's
Most quiet need, by sun and candle-light.
Happy Valentine's Day from Explore Fairbanks!
Learn more about aurora viewing and photography with our Explore Fairbanks partners.