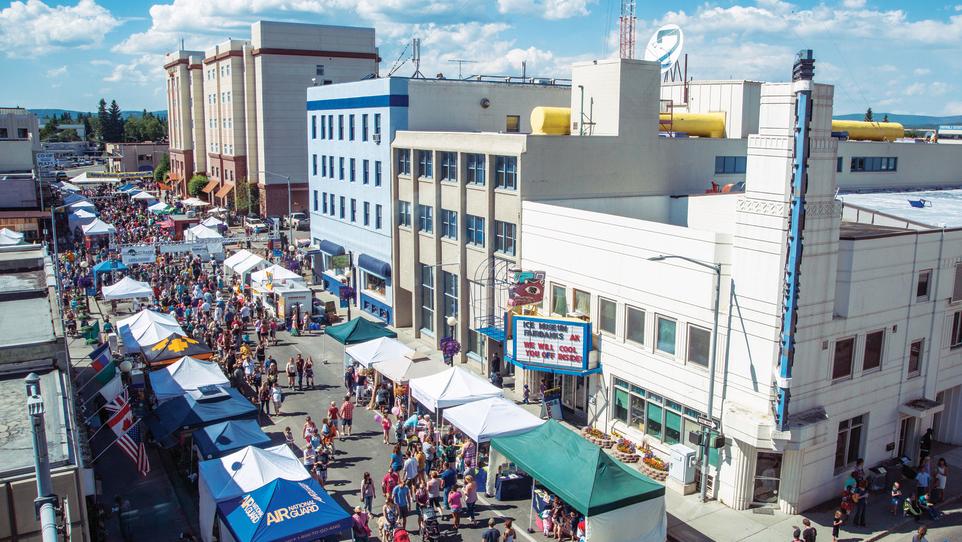 On Saturday, June 18, from noon to midnight, 1st, 2nd and 3rd avenues in downtown Fairbanks will become pedestrian only and this highly anticipated street fair party comes to life. The free 12-hour festival features musical guests, tasty treats and a family-friendly atmosphere making this a wonderful "don't miss event."
"The abundance of sunlight around solstice is the occasion for this Festival's outpouring of Fairbanks' color, talent and fare in the heart of downtown." - David van den Berg, Downtown Association of Fairbanks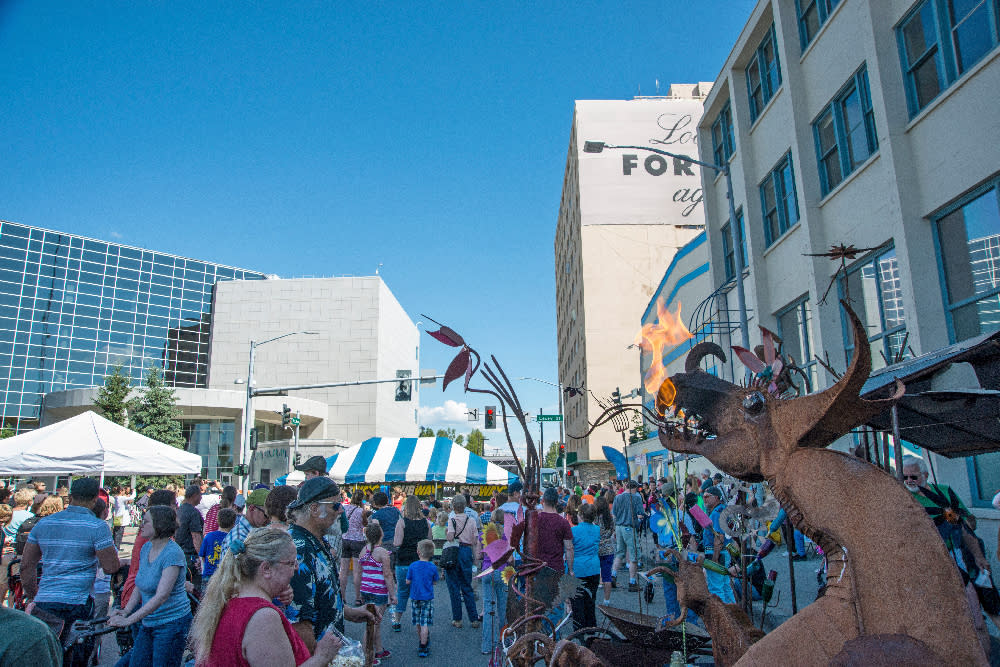 The Midnight Sun Festival invites both visitors and locals to join in celebrating the summer solstice as Fairbanks basks in 24-hours of daylight. With a 40+ year history, the festival has grown to become Alaska's largest single-day event with more than 30,000 attendees and hundreds of exhibitors and vendors.
"The tradition of bringing the community together to celebrate the solstice survives and has grown over the last 40 years to include three performance stages, community activities like 3-on-3 basketball and Spin-for-a-Cause." - Isaiah Mangum, FairbanksAlaska.com
Enjoy food trucks, shopping, Alaska-made crafts, activities and live entertainment throughout the day with performances by Modern Native, the Fairbanks Community Jazz Band, North Star Strings Orchestra, Cirque Alaska and more. Head downtown on Saturday, June 18 for a joyful celebration of the sun.
"Growing up in Fairbanks, the Midnight Sun Festival was always a highlight of our exceptional summers and the perfect time to come together as a community and experience the energy of Fairbanks firsthand, support local musicians and bands, food and merchandise vendors as well as highlight downtown businesses." - Liv Dowling, Fairbanks Brand Studio