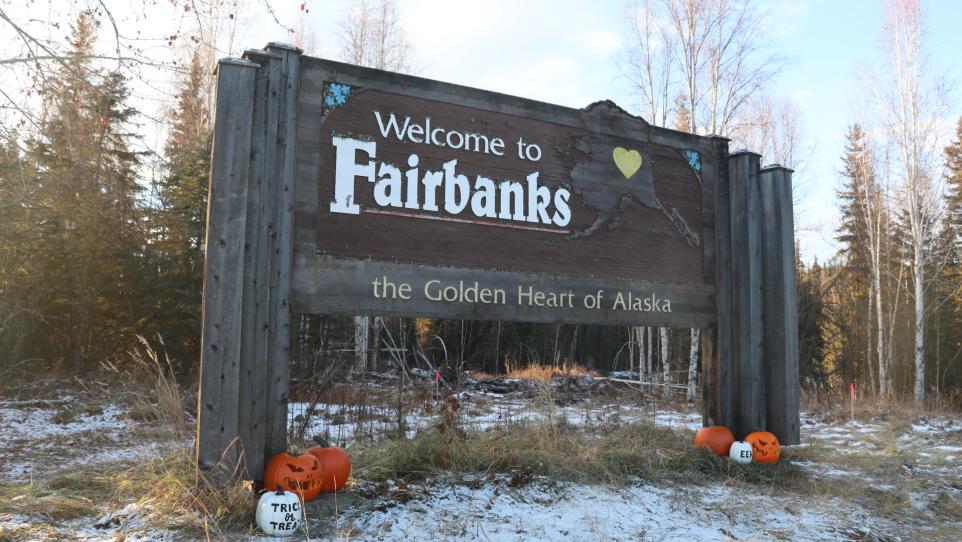 Happy Halloween! October in Fairbanks is full of fun and frightful things! Follow our fresh-from-the-patch spooky pumpkins as they scarify iconic picture-perfect locations in Fairbanks, Alaska!
---
Creamer's Field Migratory Waterfowl Refuge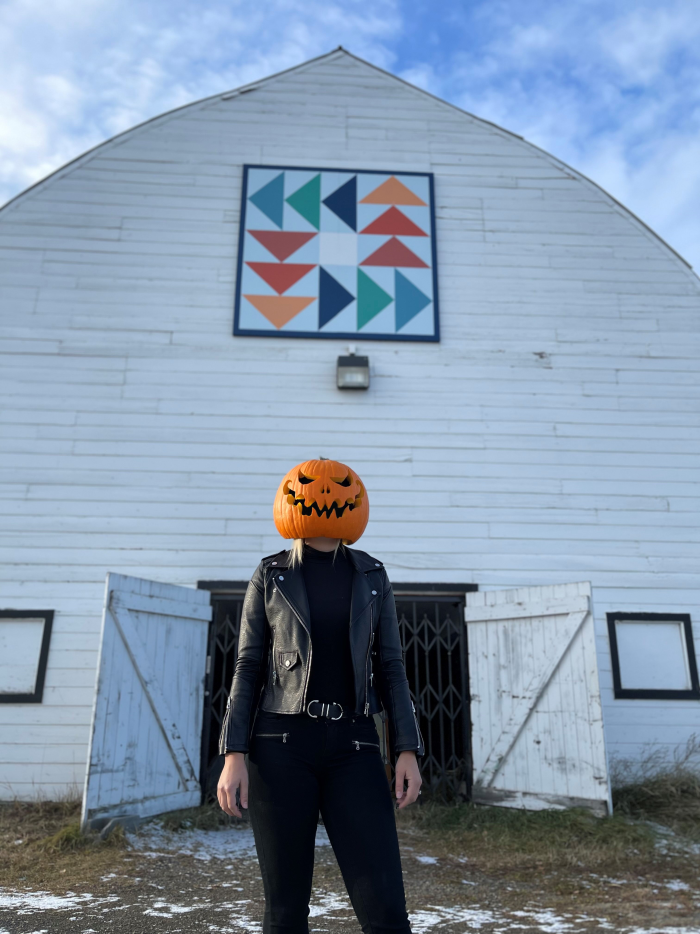 Shake off the cobwebs with a stroll through Creamer's Field. Hear the hoot of an owl or watch a pitch-black raven fly. Walk the old wooden trails and see Alaska's remarkable flora and fauna in this 2,200 acre waterfowl refuge.
---
Pike's Waterfront Lodge 'LOVE ALASKA' Sign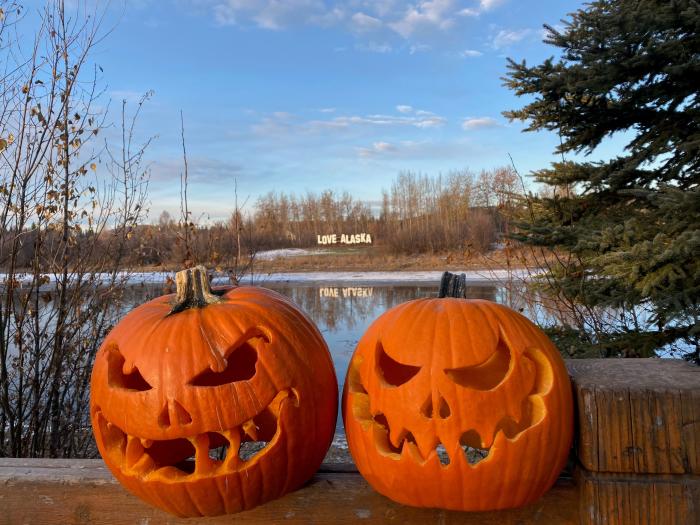 "Let's give them pumpkin to talk about. How about love……Alaska!" Located across the Chena River behind Pike's Waterfront Lodge in Fairbanks, the 'LOVE ALASKA" sign has become an icon in our beloved city.
---
Santa Claus Statue in North Pole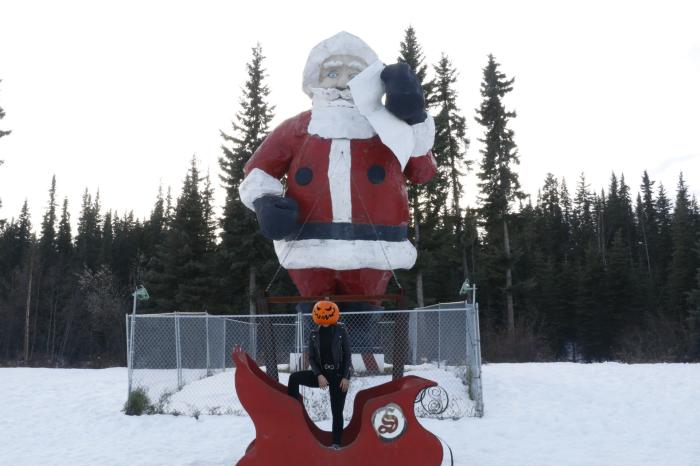 It's not the "Nightmare Before Christmas" in this festive town. The 42-foot-tall Santa statue is the tallest in North America. After you snap your selfie with Jolly ol' Saint Nick head inside the Santa Claus House for presents and more.
---
University of Alaska Museum of the North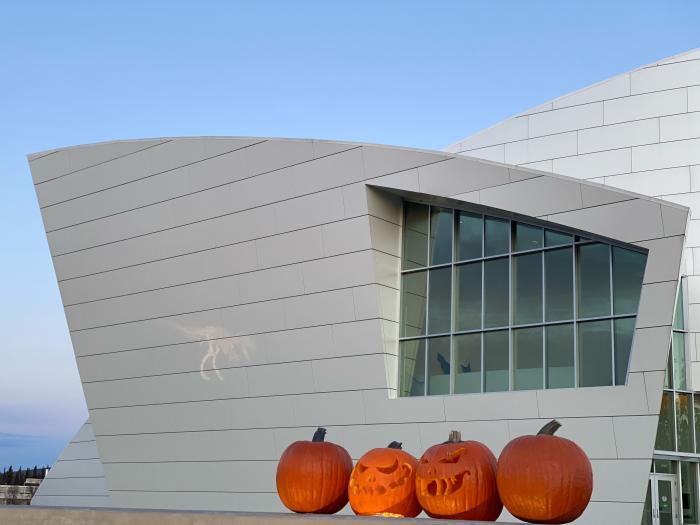 Creepy critters and mysterious artifacts fit for All Hallows' Eve are found in many display cases at University of Alaska Museum of the North. Or go virtual and try not to jump out of your skin while viewing the Museums spooky video.
---
Antler Arch at the Morris Thompson Cultural and Visitors Center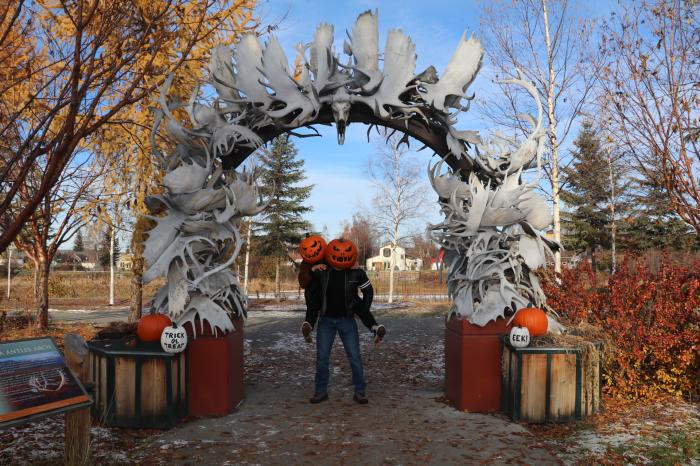 Be spirited away at the farthest North Antler Arch. Each antler was collected from Alaska Native villages throughout Interior Alaska. These antlers capture the spirits of the many wild beasts that live among us here in untamed Alaska.
---
Alaska Mural at The Crepery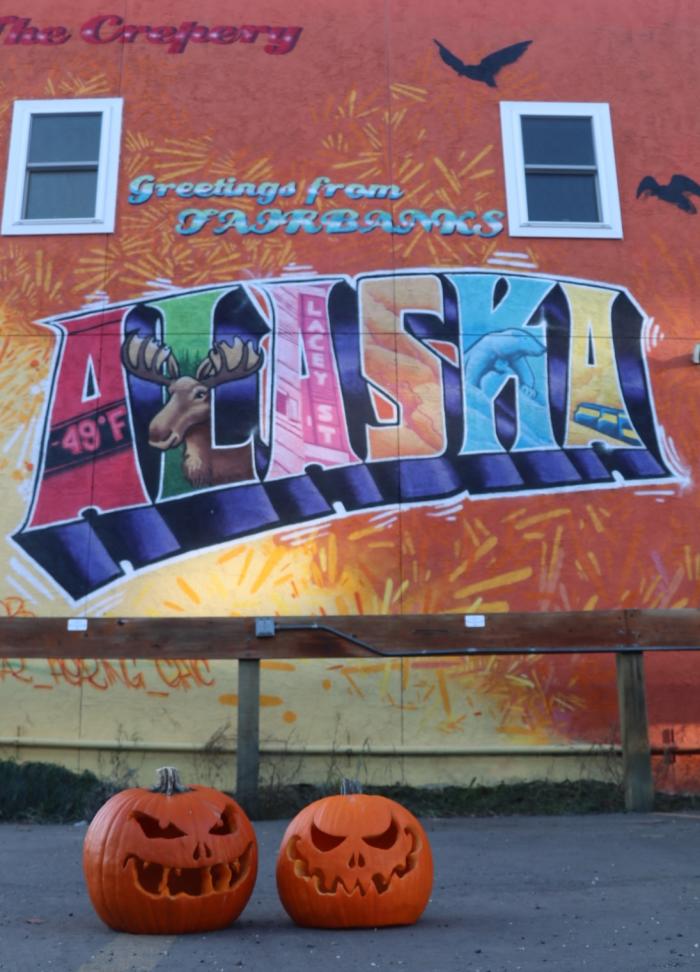 Don't miss this gourd-geous mural while walking through downtown Fairbanks! Painted on the side of The Crepery by Jose Gonzalez, this mural is definitely one to snap a photo with and then go inside this happening café and have a delicious crepe.
---
Golden Heart Plaza in Downtown Fairbanks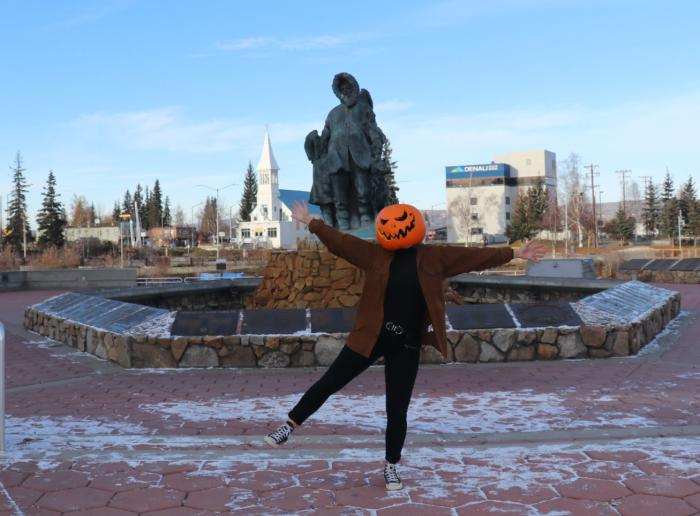 Let the benevolent ghosts of the "Unknown First Family" embrace you on your visit to the Golden Heart Plaza located in the beating heart of downtown Fairbanks.
---
Pioneer Park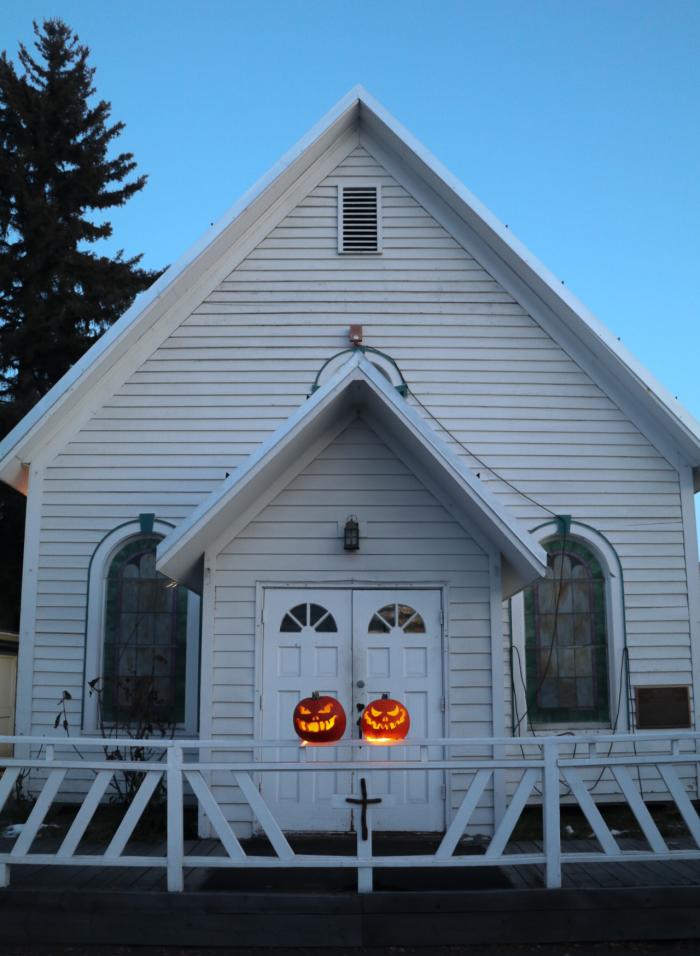 Apparitions abound in the old timer cabins and historical buildings at the 44-acre Pioneer Park. The ethereal church built in 1904 was the first house of worship in Fairbanks.
---
Breweries and Distilleries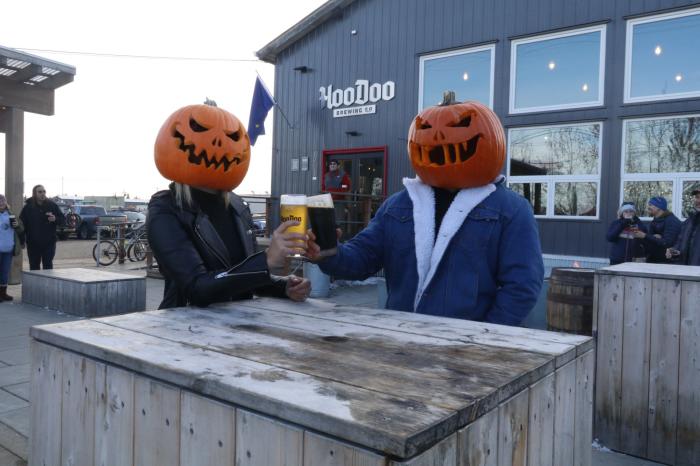 After a long day of spooky attractions and thrilling views, settle your bones with a nice witches brew from one of our local breweries and distilleries.