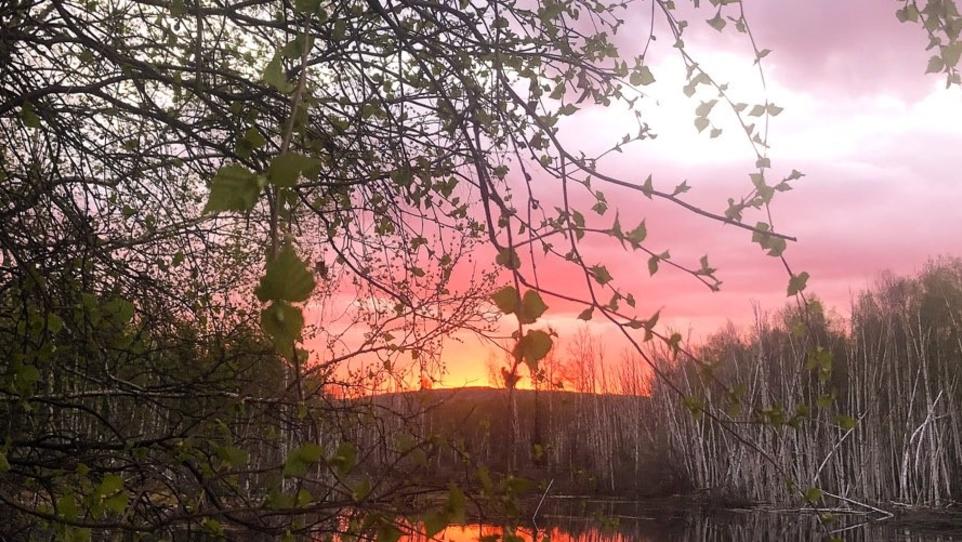 Midnight sunset with brand new leaves last week in Fairbanks, Alaska.
Ready, Set, Go! The Midnight Sun Season, April 22 through August 20, is underway bringing warmth, hope and joy as well as a whole lot of sunshine to Fairbanks and the Far North.
When the time is right, we would like to officially invite you to celebrate the sun with us – either this season or next! During Midnight Sun Season, the sun floods the sky and people can witness sunsets merging with sunrises in the middle of the night. You can wake up in the middle of the night to find the sun shining brightly, people out biking and gardening and walking the dog. As the Season progresses, the sun's cyclical path across the sky elevates to a point where there is no darkness only light. Ultimately, Fairbanks experiences 70 straight days of sunlight from May 17 through July 27.
That 70 straight days of continuous, pure 24/7 sunlight starts now!
Check out the Midnight Sun Tracker to find out how many hours of daylight there is on any given day in Fairbanks, Coldfoot and Utqiagvik as well as view multiple webcams streaming 24 hours of light. And when the time is right, come celebrate all the miraculous sunshine with us.