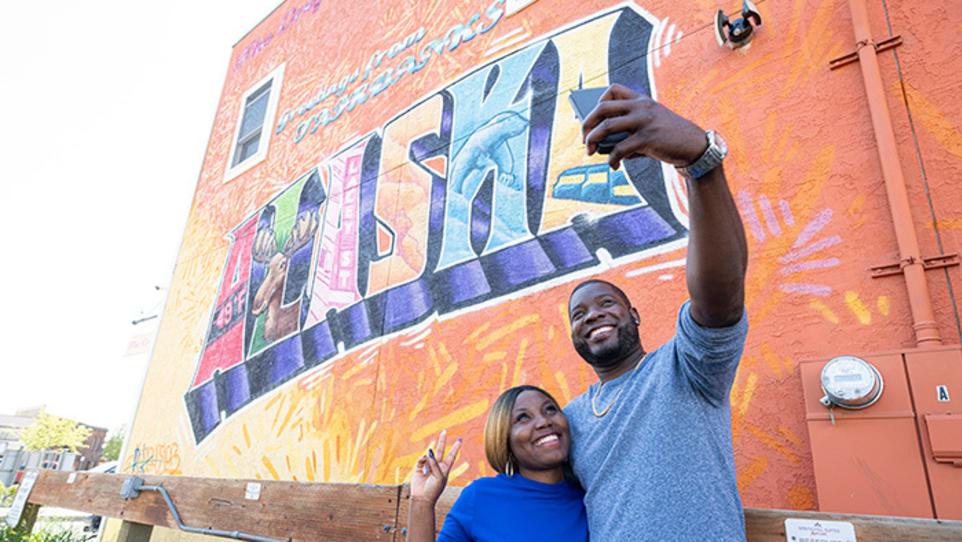 Summer in Fairbanks is full of adventures and loads of fun. Midnight Sun Season – April 22 through August 20 – means an extraordinary amount of golden sunlight floods the sky. An irresistible, intangible energy is created by the everlasting light and people delight in the lo-o-ong summer days. Cruise downtown and snap a selfie in front of one of the many colorful murals that adorn buildings, streets and vent pipes. Pan for gold, trek around one of the nearby hiking trails, float the Chena River, stroll along the celebrated pipeline, visit family-friendly Pioneer Park or indulge in one of our enticing breweries, distilleries, eateries or bars.  
---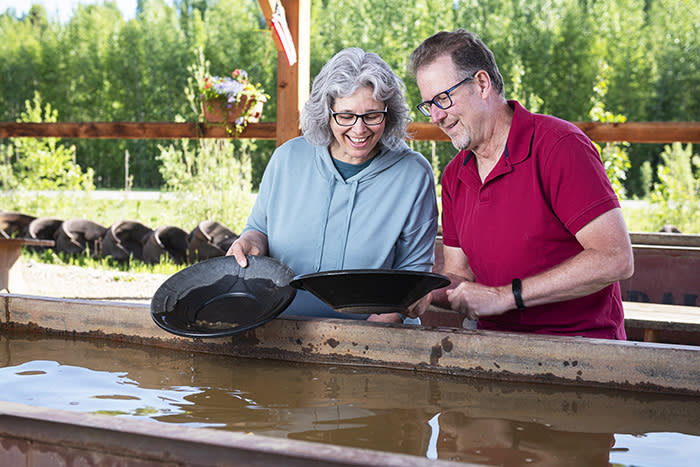 Get lucky panning for gold! Locals still mine for gold in the hills surrounding Fairbanks and you can too! Paydirt abounds and you can find that one of a kind gold nugget to take home with you.
---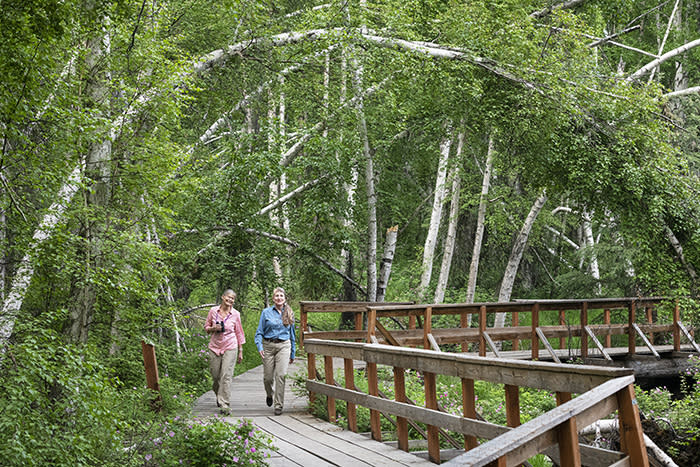 Scan the boreal forests for birds and wildlife. Don't forget to bring your binoculars to check out the Sandhill cranes, owls, fox, moose and more you might encounter on your hikes in and around Fairbanks.
---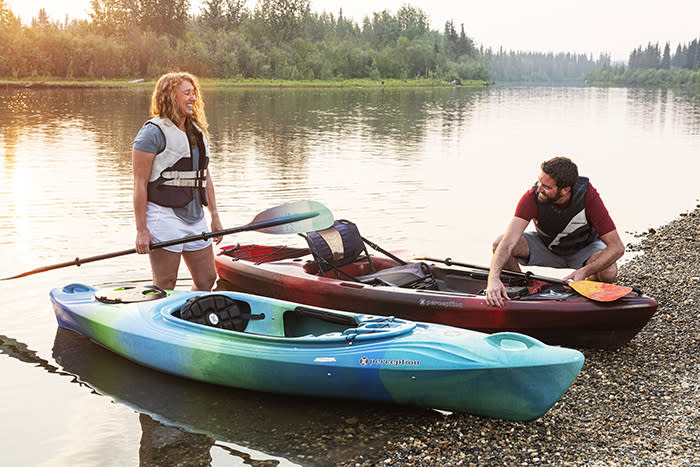 Float the Chena River that runs through Fairbanks and bask in all the golden sunlight. Jump on a kayak, canoe, paddleboard or even on an iconic sternwheeler to easily navigate the river.
---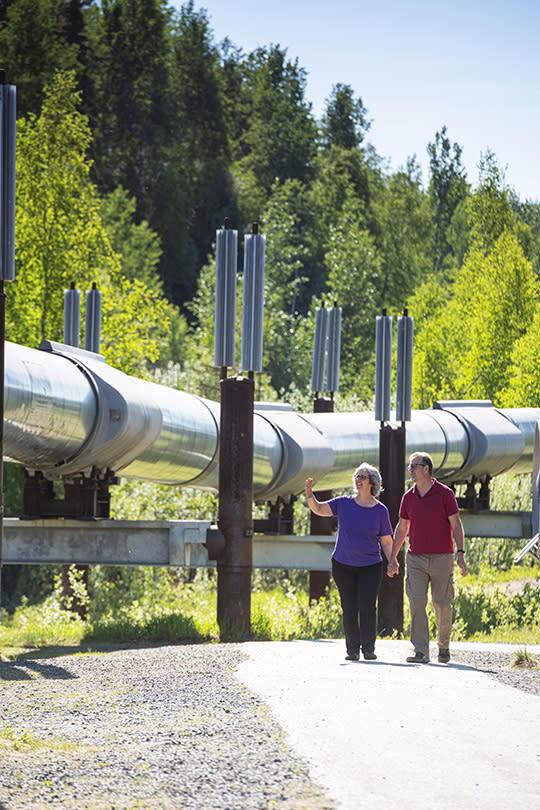 The renowned pipeline is an amazing feat of engineering and is the reason why the state of Alaska has thrived. Here in Fairbanks, you can stroll along next to the incredible 800-mile-long pipeline that stretches from Valdez to Prudhoe Bay.
---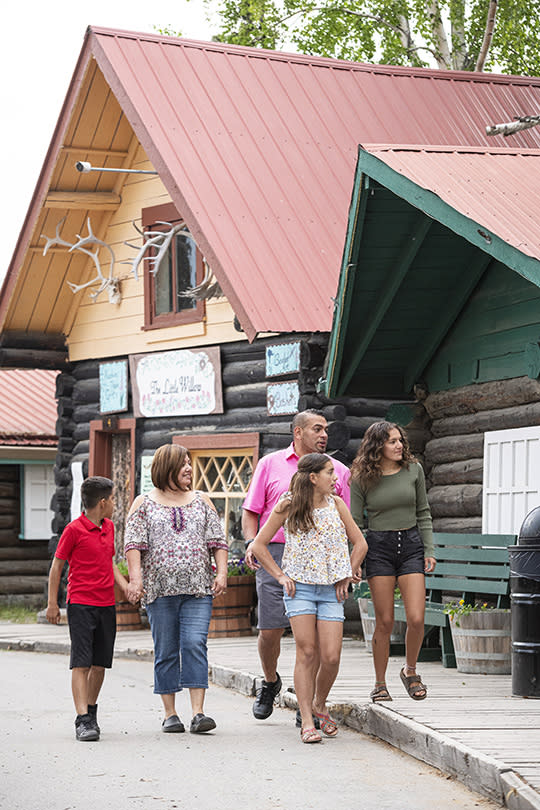 The beloved Pioneer Park is chock-full of fun things to do! The historic cabins, museums, galleries as well as the picnic areas and green spaces offer an educational and welcoming place for locals and visitors alike. 
---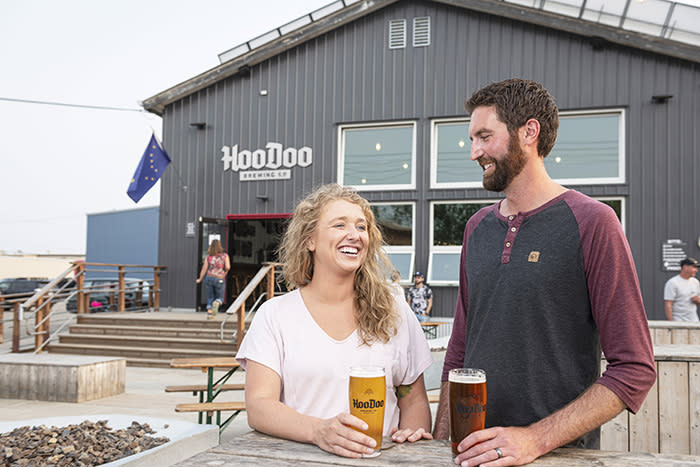 Fairbanks breweries are fantastic! Many make use of local ingredients while brewing each fresh batch of beer, seltzer and cider with passion. Local breweries and distilleries allow you to rub elbows with sourdoughs, university students, intrepid travelers, artists, entrepreneurs and more!
---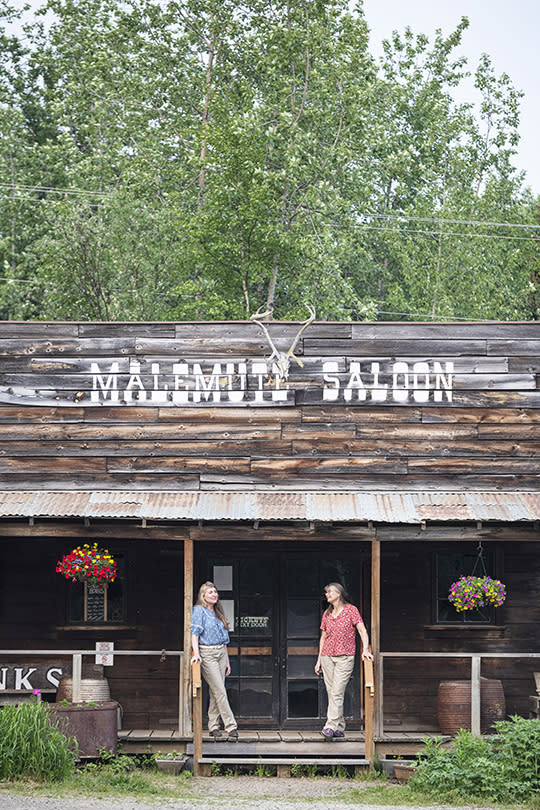 Belly up to the bar at the Malemute Saloon made famous by one of Robert Service's poems. Fairbanks offers many ways to indulge in the spirits with six breweries, four distilleries and a multitude of quirky bars.
---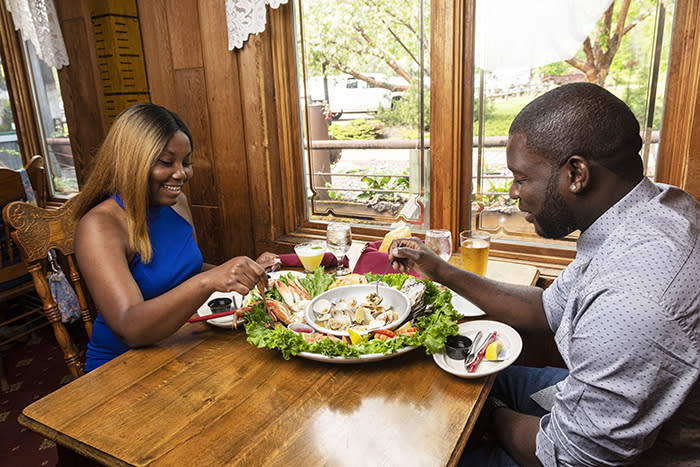 Seafood, Thai, farm-to-table restaurants and more! Watch our gardens grow and indulge in the delectable produce. Fairbanks has eclectic, cosmopolitan and down to earth eateries, food trucks and bistros as well as a most wonderful Farmers Market.
---
Energetic and rejuvenating, the Midnight Sun Season offers two for one days. Fairbanks' summers are Alaska's best kept secret. Substantially warmer than other Alaskan locales, the average high in Fairbanks during Midnight Sun Season is a balmy 70 degrees.
Fairbanks, Alaska. Summer Guaranteed.
To start planning your Midnight Sun Season vacation today, check out the Official Fairbanks Visitors Guide or request a printed copy at www.explorefairbanks.com/guide. 
All photos: Matt Hage