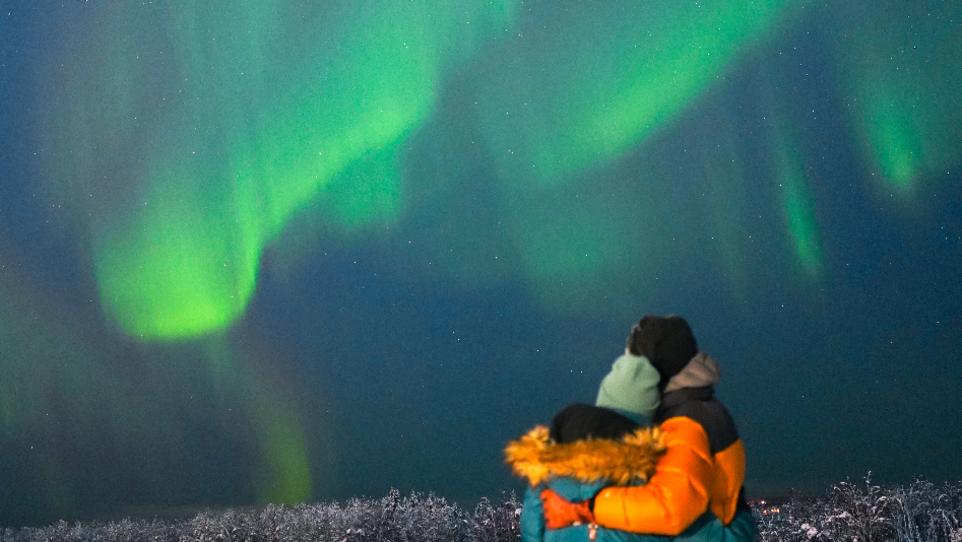 Trying to decide on a location for your next couples trip? Whether it's a proposal, a honeymoon or another adventure with your partner, let the aurora borealis be the magical backdrop to your next vacation.
Fairbanks, Alaska, is easily accessible, awe inspiring, adventure filled and the best place in the world to see the captivating northern lights.
Check out what some couples have been able to experience already during this Aurora Season!