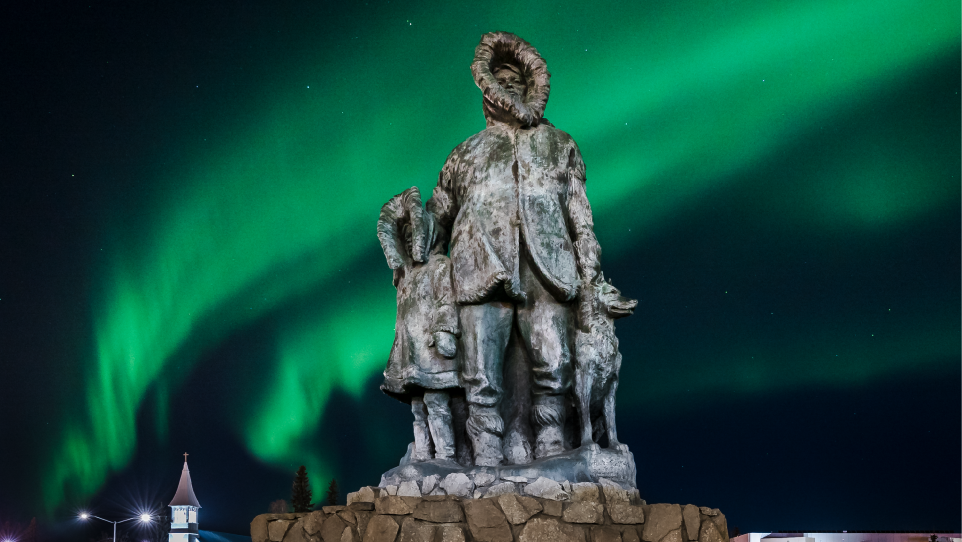 Under the veil of darkness the aurora borealis, like magic, appears and dances across the sky. Do you dream of seeing the alluring northern lights? Do you long to witness the aurora weave its way across the sky like a lazy river or explode overhead in shards of red and green?
Aurora Season in Fairbanks, Alaska is from August 21 through April 21 -- spanning all four seasons and nine months of the year. Plan your trip during late August and the first half of September to revel in summer activities and attractions by day and chase the northern lights at night. Fall viewing unveils breathtaking autumnal colors and moderate weather. While winter northern lights expeditions offer dazzling snowy backdrops and unparalleled winter pursuits like dog mushing and huge ice-block carving. Lastly Spring is a joyful time offering winter landscapes paired with warmer temperatures.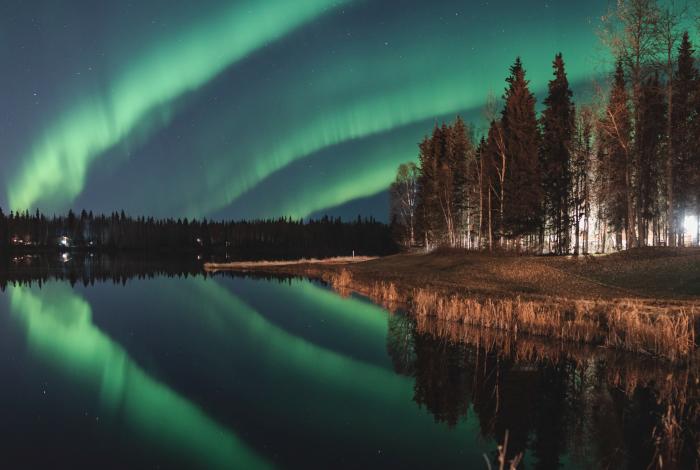 We invite you to use this list and start planning your extraordinary trip to see the northern lights in Fairbanks now.
1. Location, Location, Location
Fairbanks is a world-famous aurora viewing destination because of its location directly under the "Auroral Oval" where northern lights activity is concentrated. Because of our ideal location the acclaimed Geophysical Institute resides here at the University of Alaska Fairbanks and tracks geomagnetic energy which predicts aurora activity daily.
2. Count the Days 
One, two, three! If you stay in Fairbanks for a minimum of three nights and are actively out viewing every night you have a 90% chance of seeing the aurora. We suggest four to five nights as an ideal amount of time to scan the skies for the northern lights.
3. Go Hard
Most diehards chase the aurora from 10pm to 3am, you should too. It's also possible to see the lights earlier in the evening or during early morning hours. For the very best chances pull an all-nighter.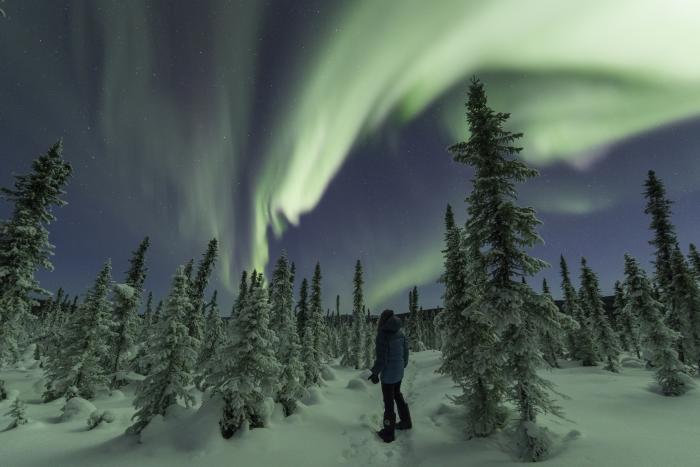 4. Weather is King
Key to aurora viewing is clear skies. Fortunately, Fairbanks has low precipitation which results in many clear nights during Aurora Season. Keep in mind weather can change quickly, the skies can unexpectedly open revealing the capricious aurora criss-crossing the sky. 
5. Dark Skies
You can see the aurora from downtown Fairbanks, Creamers Field or anywhere in the vicinity, however, city lights will mute the vibrancy. In general Fairbanks' small population doesn't create much light pollution, but to get the northern lights to really "POP" it's best to venture out a few miles.
6. Join the Party or Take off Solo
We recommend going with a tour to chase the aurora or book an indoor viewing location and wait (fingers-crossed) for the lights to appear. It's cool if you are comfortable venturing out solo, but it's also wise to hang with the experts. Use the Explore Fairbanks website to find local entrepreneurs that can help you view the northern lights.
7. Home Base
In Fairbanks you can literally head off in any direction and pick your aurora viewing vantage point. Choose from a mountaintop, a lake, a wilderness road, a hot spring or from the basket of a dog sled. Or pick a cozy lodge, rustic yurt, modern igloo, classic log cabin, or well-appointed aurora viewing space.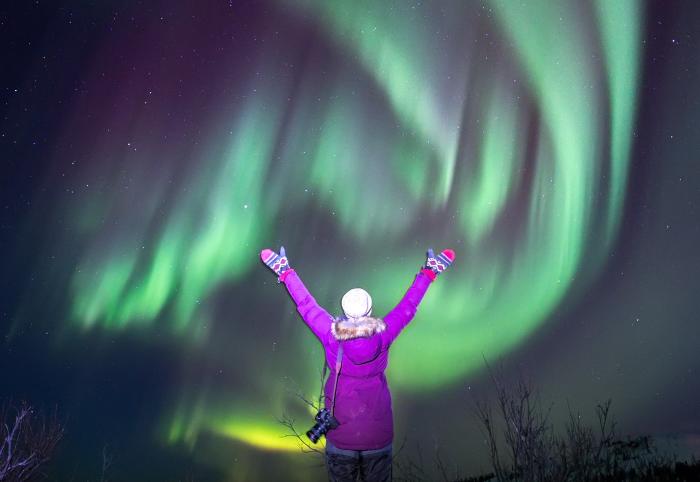 We welcome you to come to the Fairbanks to chase the aurora. Avail yourself of this list of seven tips for aurora viewing and with a bit of luck the northern lights will appear and fill the sky and your soul with light.
(Photo 1: Jody Overstreet, Photo 2: Andy Witteman, Photo 3: Amy J. Johnson, Photo 4: Aaron Hinkey)