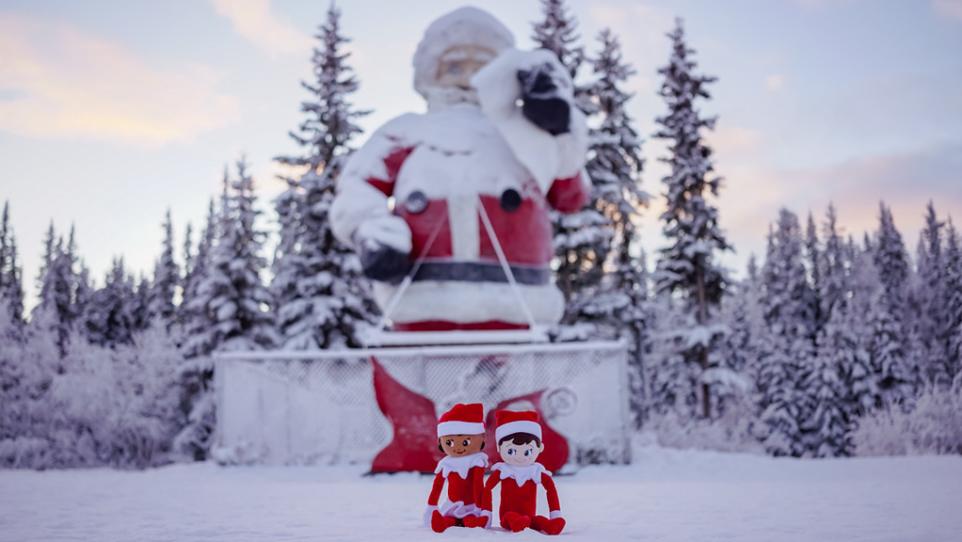 Growing up as a little elf in Mount Dora, Florida, just as visions of sugar plums danced in my head so did a visit to meet Santa Claus. My parents told me stories of a land that seemed so far away called North Pole where "the spirit of Christmas lives year-round." Even as a tiny elf, I placed North Pole, Alaska, on the top of my bucket list and I knew that I would get there someday to visit with Santa. My husband, Nick, and I just returned home from a magical trip to Alaska, and I'm delighted to share this travel blog full of photos and adventures with you all.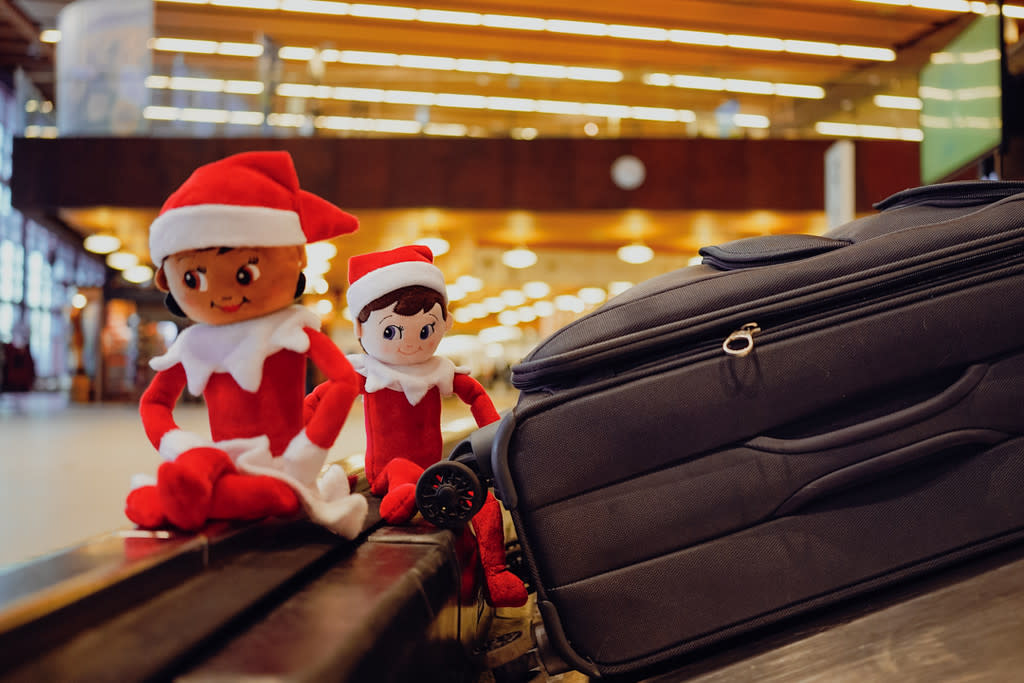 After a day's worth of travel, we arrived at the Fairbanks International Airport with jingle bells on. As Nick grabbed our luggage from the belt, I felt a sense of joy take over knowing that my lifelong goal of being here and meeting Santa was happening. Without much clatter, we grabbed the keys to our sleigh and were on our way! That night, I donned my 'kerchief and Nick his cap and we settled our brains for a long winter's nap.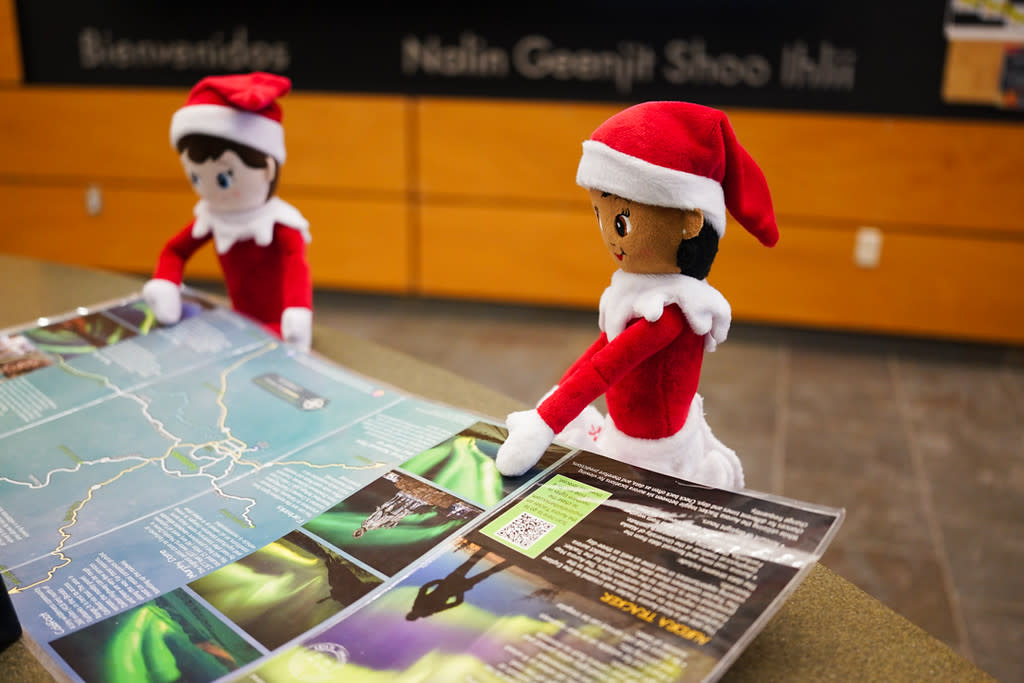 The next morning, we pointed our sleigh towards downtown and made the first stop of our journey at the Morris Thompson Cultural & Visitors Center. While we made our list and checked it twice before arriving, we still had a few more questions for the staff including the most important one we asked, "Where can we go to see the northern lights?" Out from under the table, just like Santa pulling a gift out his bag, the friendly visitor information specialist handed us an Aurora Viewing Map & Guide. As we talked with the friendly helper at the center, they explained the various tour opportunities and self-drive options available for seeing the aurora. Unfortunately, due to the long winter's nap we decided to take, we missed out on them this time. While we weren't some of the lucky people to see the northern lights on this trip, we didn't pout and we didn't cry, but let me tell you why…we now get to plan another trip to Fairbanks with the northern lights on the top of our list!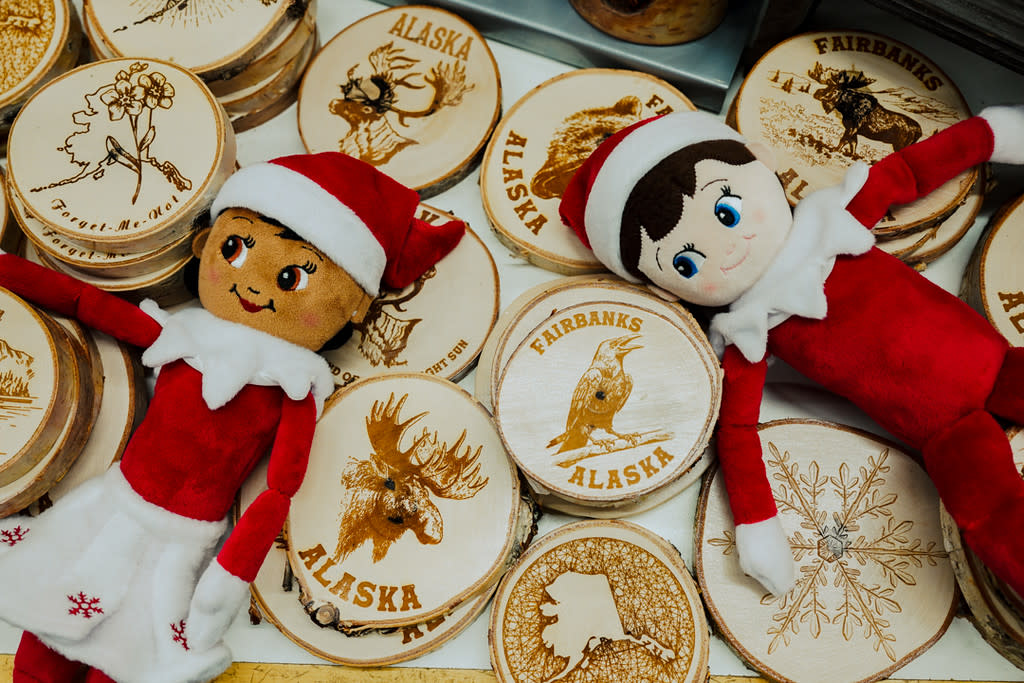 To stay off the naughty list, we visited a few local stores to pick up stocking stuffers for our friends and family. A bundle of gifts Nick flung on his back; he looked like a peddler over stuffing his pack. Coasters made from birch trees; jewelry made from Alaskan gold nuggets; locally made jams, jellies and honey; and Alaska Native beaded keychains came home with us. We'd tell you everything we shopped for, but we don't want to ruin all the surprises for the folks back home!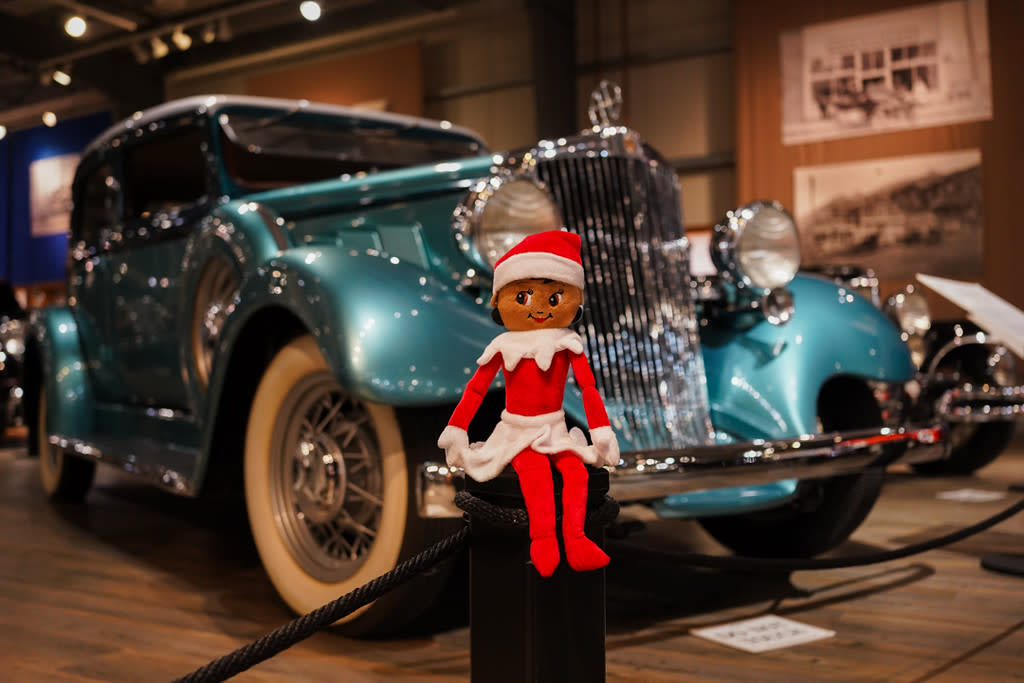 Through our trip planning research, we found out about the Fountainhead Antique Auto Museum. Even though we aren't what you would call "car people," we decided to pay it a visit and we're so happy we did. We thought we had the fanciest sleigh in town, but boy were we wrong! Paired with the gorgeous vintage autos were fashions from the era that would make wonderful attire to upcoming holiday parties, but unfortunately, they wouldn't let me take one home. Now if we could only take one of those vintage cars dashing through the snow!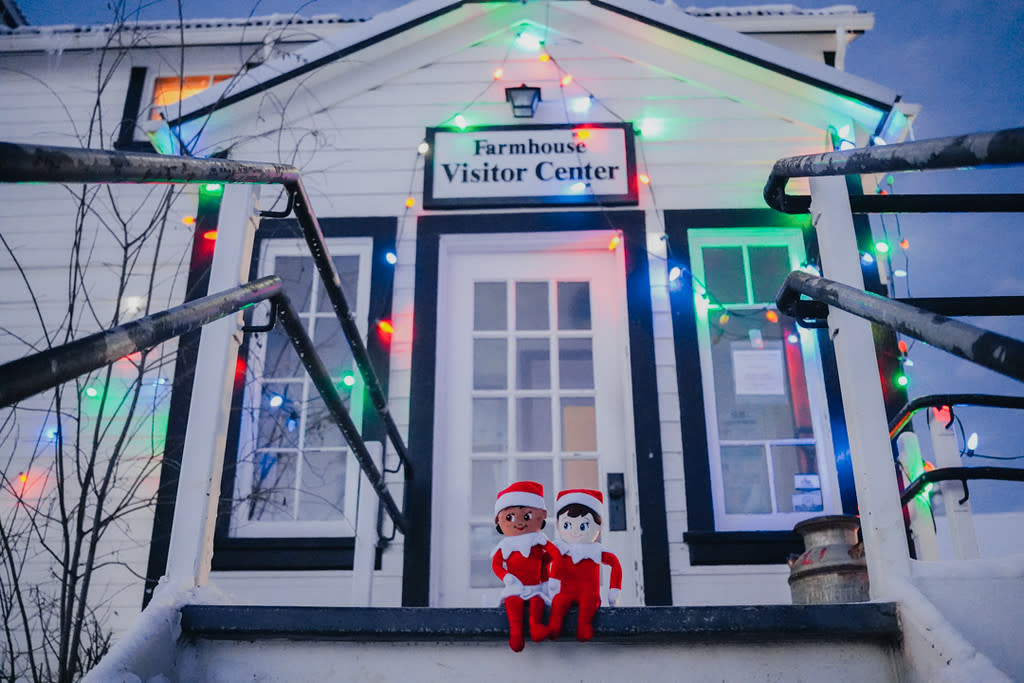 Just up the road from the auto museum, Nick and I went walking in a winter wonderland at Creamer's Field Migratory Waterfowl Refuge. We figured the beautiful fox we saw skittering across the snow led to the fact that there were no French hens, turtle doves or even a partridge in a pear tree to be seen. In the meadow, we even built a snowman. The trails were easy to navigate on foot, but they would have been even easier if were allowed to bring our sleigh out!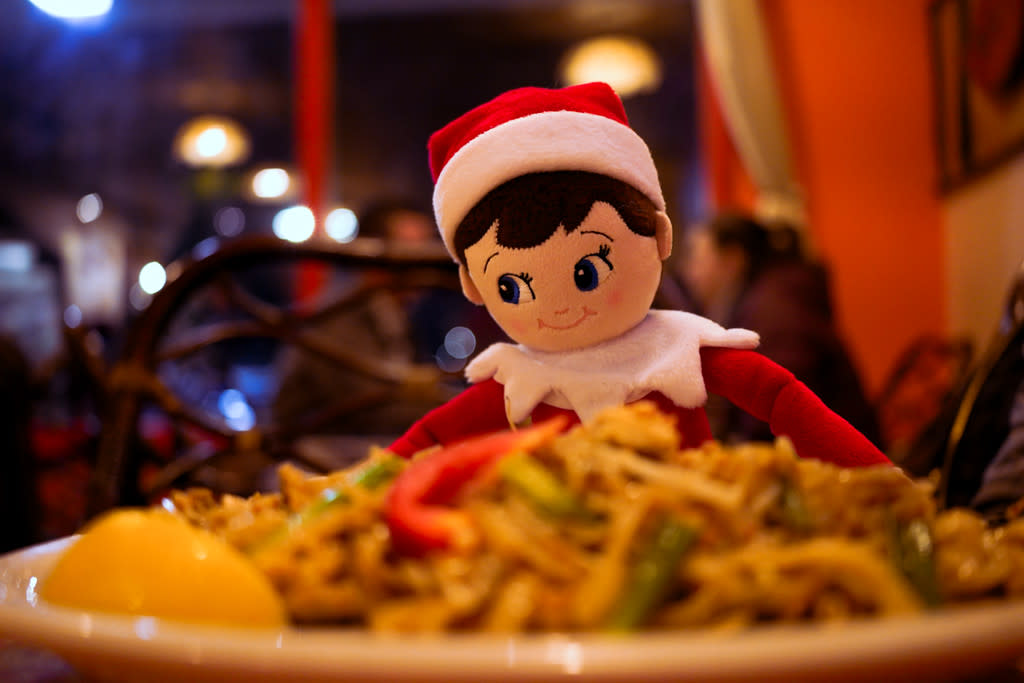 Nick filled up his little round belly with a bowl full of jelly… oops, I mean noodles from a Thai restaurant. We had hard time picking which one to eat at because Fairbanks has over 20 Thai food restaurants to choose from! Who knew there would be so many?!
After a successful first day in Fairbanks, we returned to the hotel and nestled all snug in our bed while dreams of adventures filled our heads.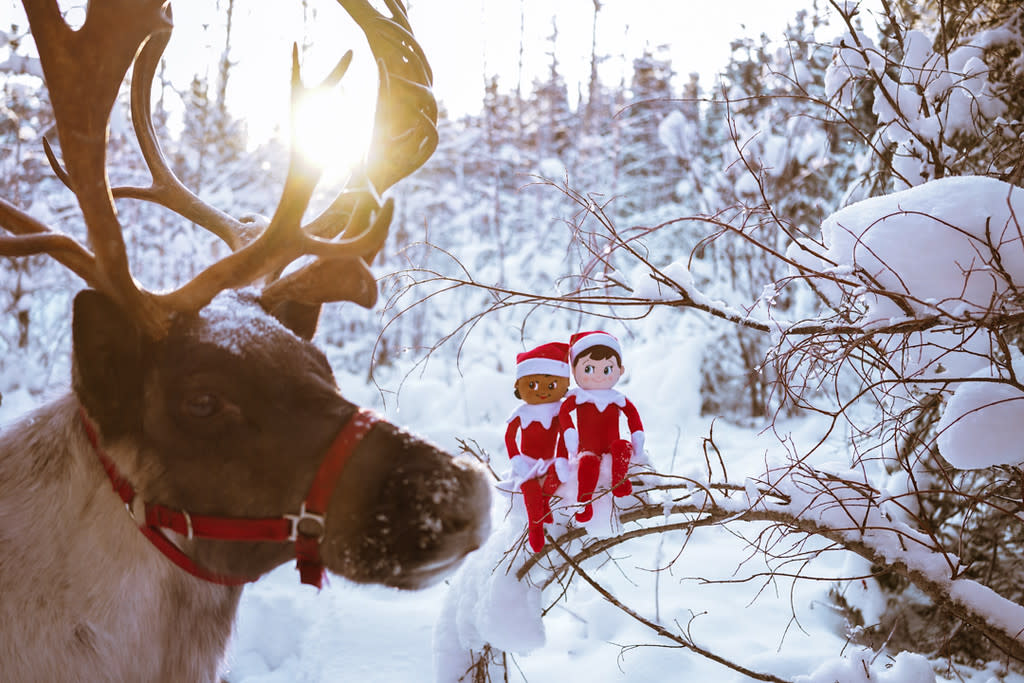 Our adventures the next day took us to the reindeer's training grounds. Extremely docile and friendly, they took time to answer questions even though we could tell they were very busy gearing up for their big trip later this month. While Rudolph wasn't available that day (he was off playing reindeer games), Dasher helped us guide our sleigh to North Pole.
Having saved the best for last, we set our sights on North Pole. My insides felt like a snow globe was shaken up and wouldn't settle down as we made our way. Following Dasher's directions, we turned our sleigh off Santa Claus Lane on to St. Nicholas Drive all while being mesmerized by the candy cane striped light poles and Christmas trees adorning the streets.
When what to my wondering eyes did appear, but a substantial store with their own reindeer. A Santa statue so large it hurt my neck to look at it stood over the parking lot and, of course, we stopped and took some photos.
Making our way into the store we heard that familiar, "Ho, ho, ho." A turn to the left and just down the way, we saw the jolly old elf himself. His eyes how they twinkled, his dimples, how merry! His cheeks were like roses, his nose like a cherry!
Santa Claus welcomed us with open arms, so gentle and friendly. We shared stories and laughed and posed for photos with flash. Seeing the children still waiting their call, we said we'd dash away, dash away, dash away all!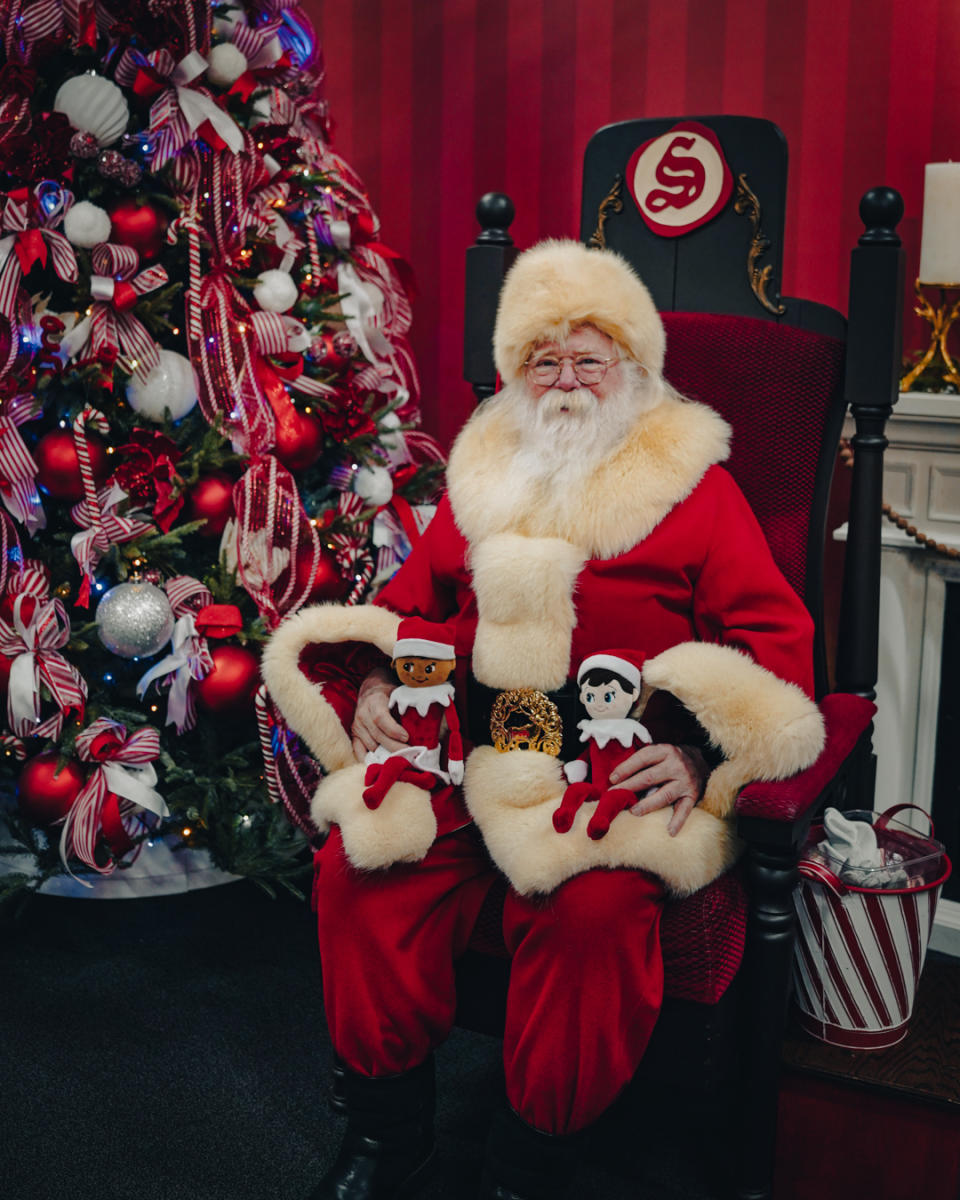 We sprang to our sleigh, to the airport we headed.
And away we soon flew, forever indebted.
But we exclaimed as we flew out of sight,
"Happy Christmas to all and to all a good night!"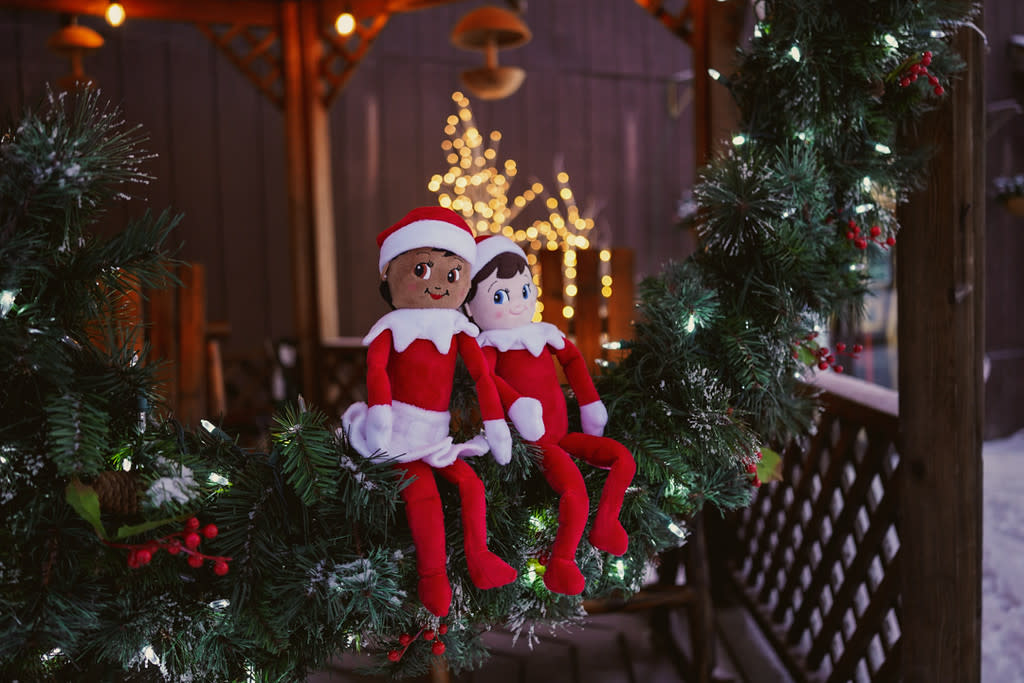 Photos: Mickee McGuire, Explore Fairbanks