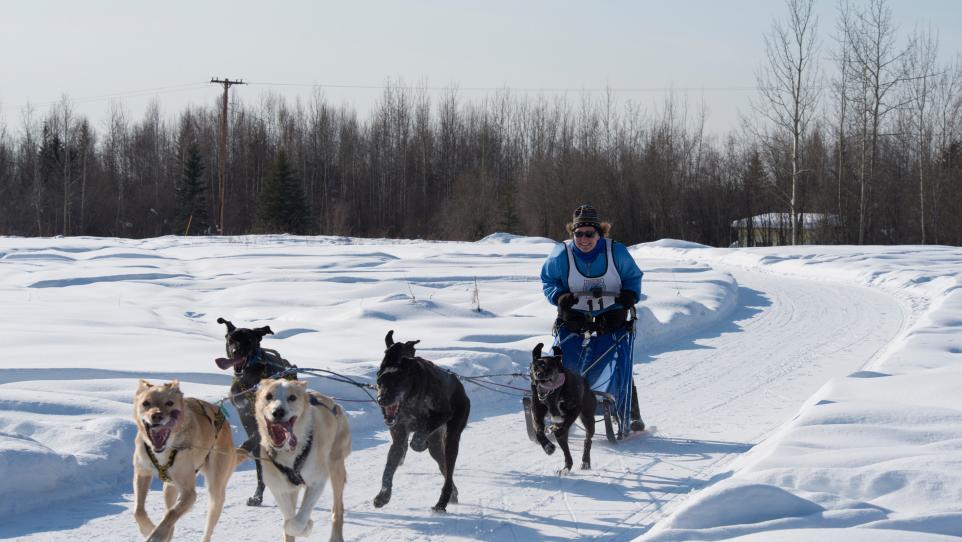 The Alaska Dog Mushers Association (ADMA) is proud to celebrate 75 years of hosting the Open North American Championship, the world's premier sprint sled dog race, where dozens of teams from around the world will convene in Fairbanks for three days. This year's race is dedicated to the memory of long-time musher Gareth Wright.
After hosting the Open North American Championship Sled Dog Race, known as "the Grand Daddy of them all" for nearly three-quarters of a century, it's not surprising that mushers who participate have a special bond with both their human and four-legged friends. Organized by the ADMA in 1944, it is the oldest and longest-running sprint sled dog race in the world.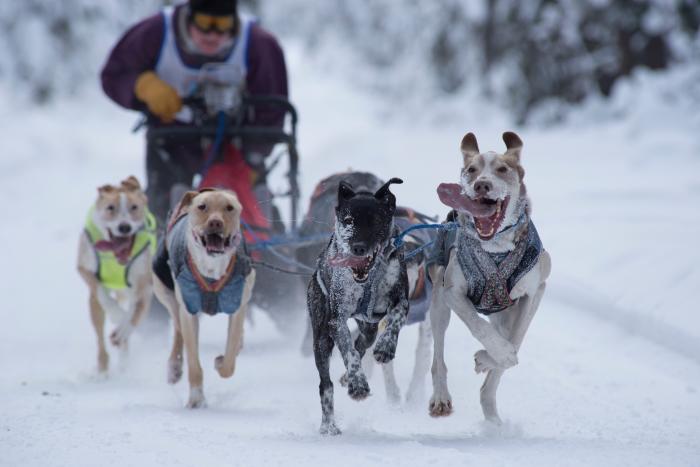 But what makes this year's 75th running so heartwarming is the months of isolation that preceded it. For individual teams, outdoor training continued throughout the pandemic, but it wasn't until all the mushers came back together that they realized how much of a community sled dog racing really is.
"I've been involved with mushing for more than 40 years and I've seen so much more camaraderie and mutual support among the mushers, handlers and even the dogs this season," said ADMA Board Vice President Don Standing Bear Forest. "You can feel the hopeful spirit of all the racers and hear the dogs howling with joy. We have missed this!"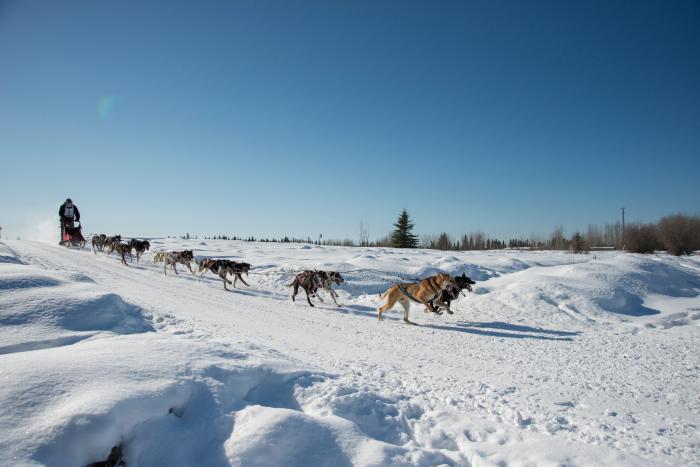 Unlike in the Yukon Quest International and the Iditarod Trail races, which are slower-paced endurance races, sprint sled dog teams can average over 20 mph along 20+ miles of trails. It's a thrill to watch the sprint teams whoosh by on their way to a championship finish!
The ONAC race will commence on Friday, March 19 at 1 pm and run through Sunday, March 21. All peripheral events surrounding the 75th Open North American Championship are canceled, and while the Musher's Hall and start area are closed to the public, due to COVID-19 concerns, it's still a spectator and photo-friendly race, featuring views of teams along the trail framed by the boreal forest, the beautiful Tanana Valley and the picturesque Alaska Range. Fans may view the race along the trail on Crossman Road near the Jeff Studdert Race Grounds, from Creamer's Field, the Tanana Valley State Fairgrounds or at various other points trailside. Head out to one of these vantage points and join in the excitement!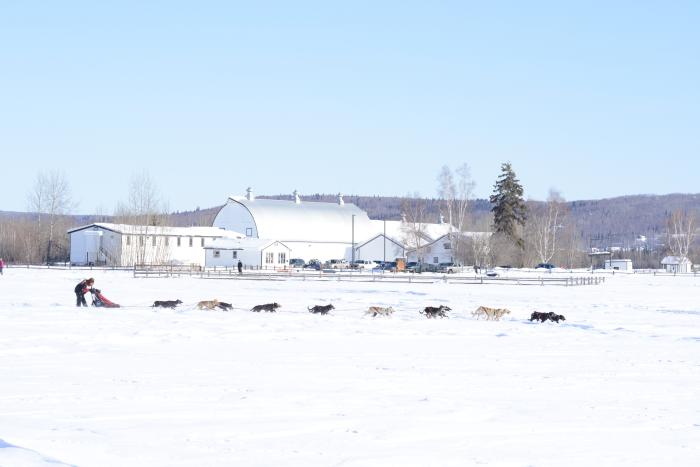 The Open North American Championship will be broadcast live on KFAR 660AM with support from The Radio Station, Last Frontier Mediactive. KFAR 660's media team will be stationed at six checkpoints on the trail with updates on racers, times and fun facts about the race. The race will also be presented online as a Facebook Live event.
If you go: