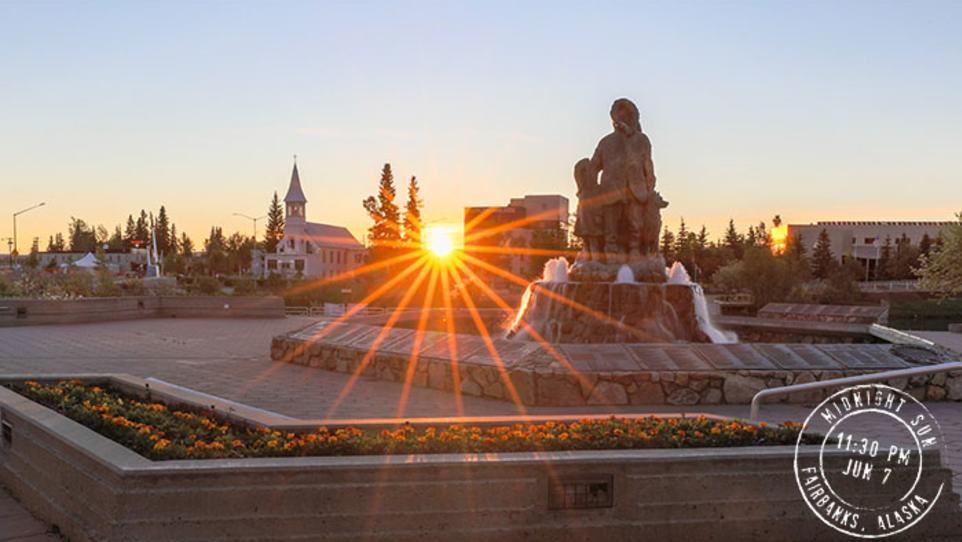 Follow us around the clock from 9pm to 5am
to witness the magic of the midnight sun
---
Cast away your clock and immerse yourself in light. This series of photos chronicles the sky hour by hour all night long and reveals how our amazing sub-arctic world is transformed via an enchanting prolonged twilight. To assist viewers, we developed a Midnight Sun stamp that specifies the time and date the photograph was taken. All photos were taken in the Fairbanks area between 9pm and 5am in June of 2022. 
The onset of the Midnight Sun Season means an extraordinary amount of golden sunlight floods the sky. In fact from May 17 until July 27, for seventy straight days, the sun never dips far enough below the horizon for the sky to ever get dark. Midnight sunsets seamlessly merge with sunrises, no darkness just light.
The everlasting light creates an irresistible, intangible energy. The fantastic and divine natural phenomenon known as the midnight sun is hard to grasp so we will let this series of photos speak for themselves.
---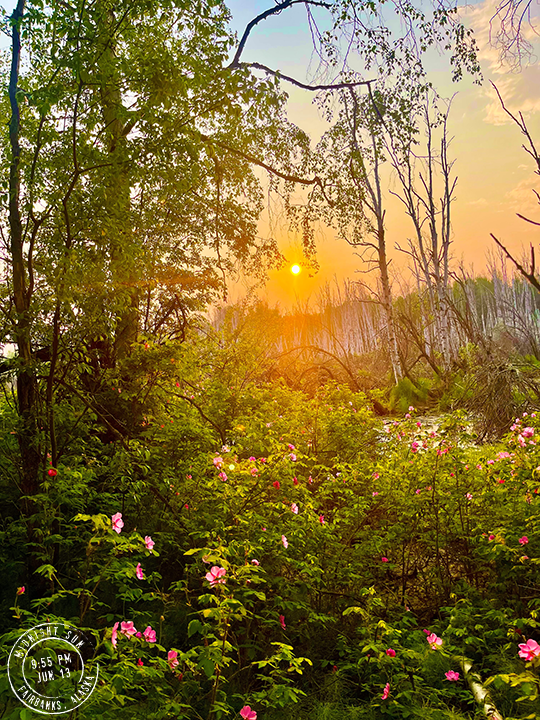 Many people don't think to put experiencing 24 hours of light on their bucket list, but they should. The fascinating marvel of continuous light makes time feel limitless and has an uplifting and rejuvenating effect.
---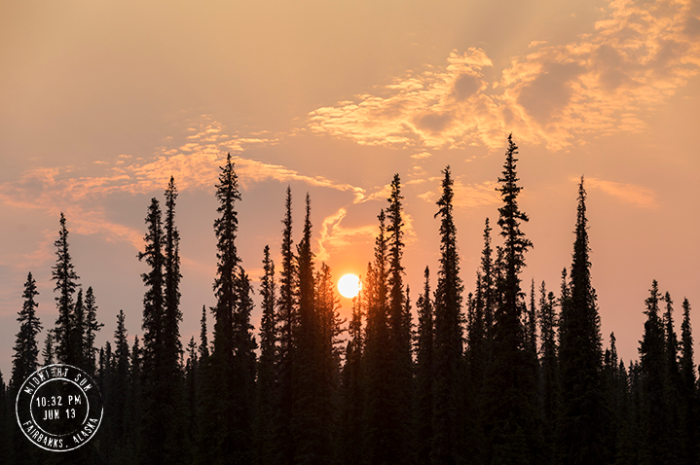 Fairbanks has long been known as the "Land of the Midnight Sun" with the summer sun shining up to 24 hours a day. Track the precise number of daylight hours for any day of the year on our Midnight Sun Tracker.
---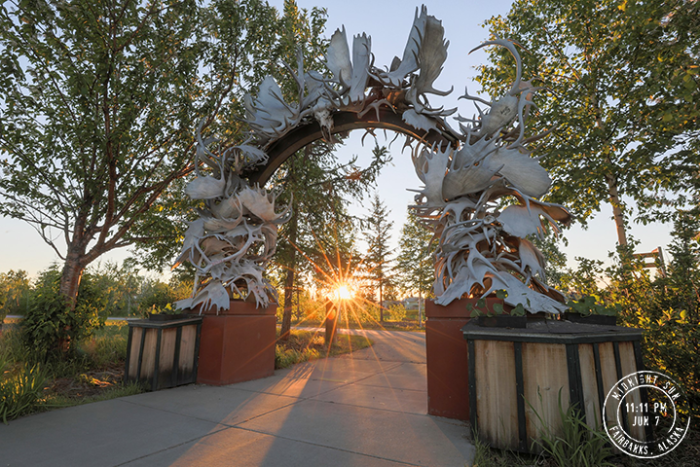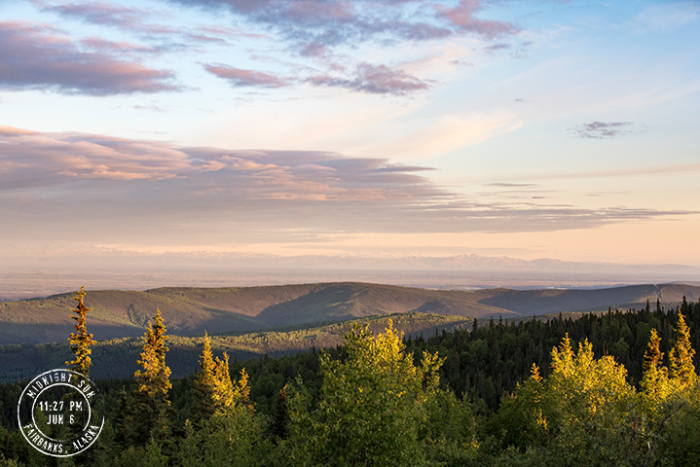 With the chance of a truly rainy day low, the average temperature hovering at 70 degrees and the midnight sun simply refusing to set, our top-of-the world location enjoys one of the best summers the Earth has to offer.
---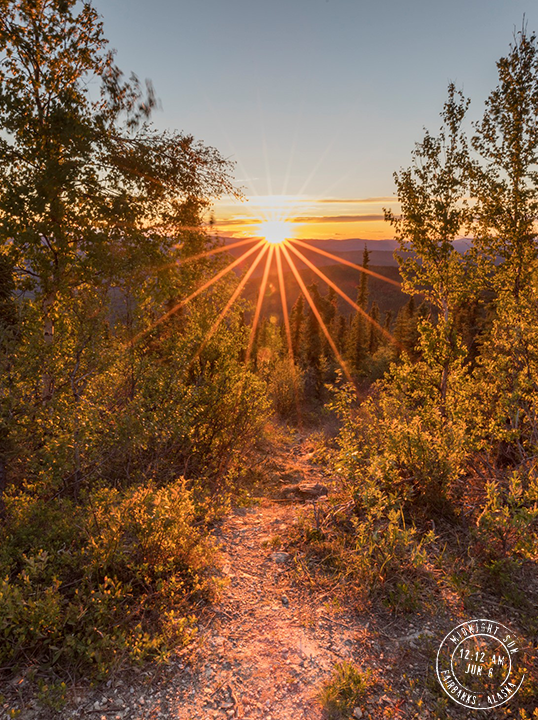 Up for chasing sunsets and sunrises? There are multiple vantage points that afford beautiful views in and around Fairbanks. Photographing the sun as it sets and rises can be quite rewarding as the late-night light is often ethereal and golden.
---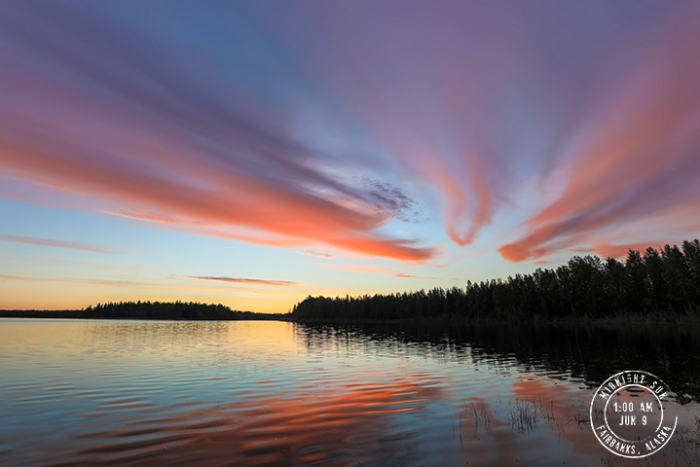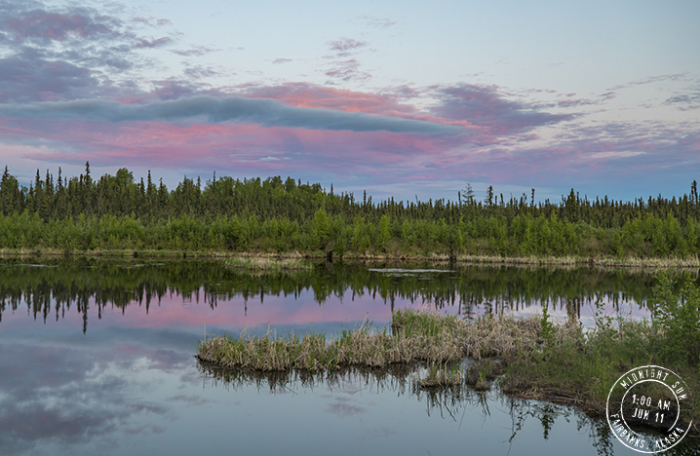 The midnight sun is a paradoxical phenomenon as it is simultaneously serene yet exhilarating. The quiet calm one experiences in the early morning hours can have a revitalizing and spiritual effect. 
---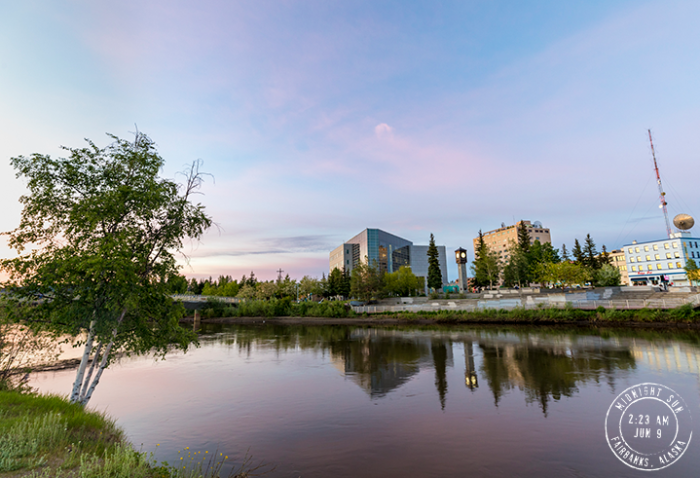 Time becomes non-sensical as twilight lingers on for hours. This cool capture of the Chena River from downtown Fairbanks is puzzling and leaves one wondering is it day or night?
---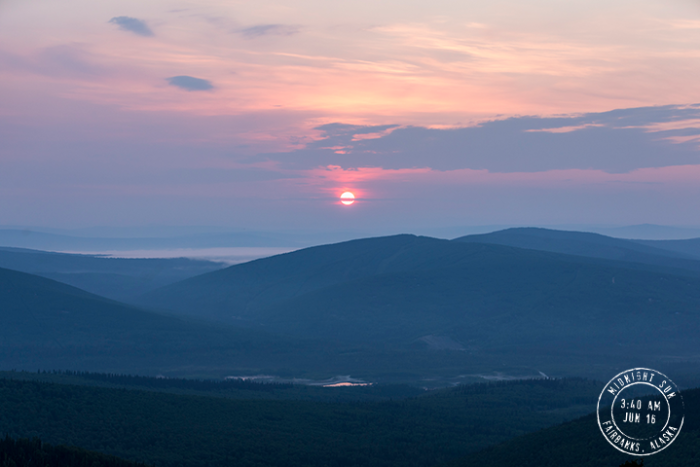 Look to the hills and domes surrounding Fairbanks and see how the limitless light bathes our sub-arctic landscape.
---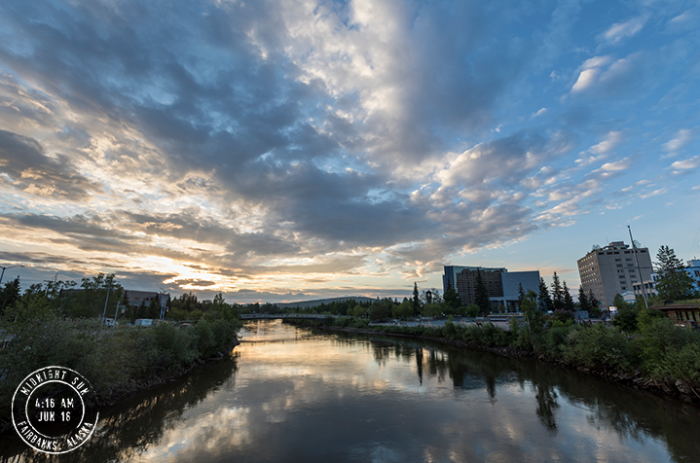 Ready, set, go! It is morning again and the birds are chirping as the town slowly wakes up.
---
The mesmerizing midnight sun will engage your senses and soothe your soul.
Request a Fairbanks Visitors Guide and start planning your trip to the "Land of the Midnight Sun" now.