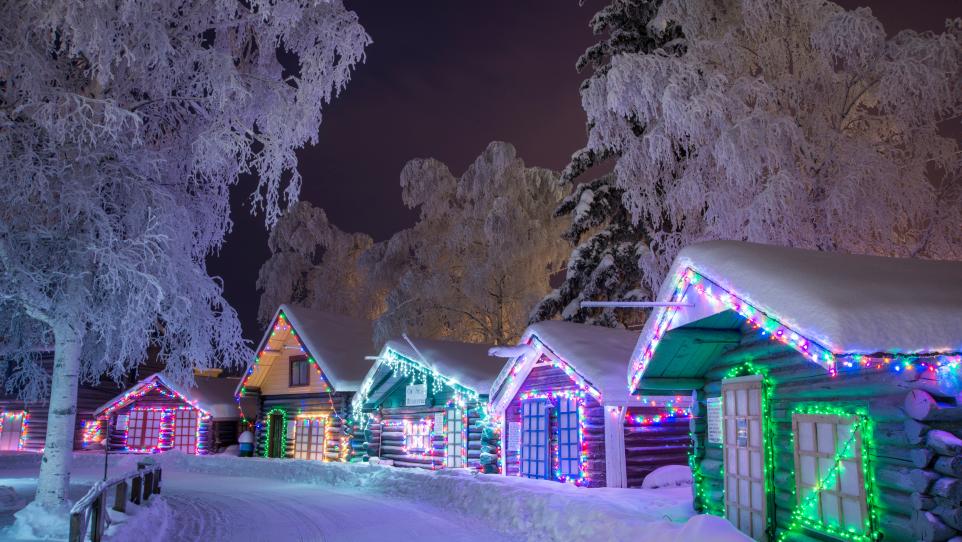 Like a Trip Inside a Snow Globe
During Winter Season, November through March, Fairbanks is like a trip inside a snow globe. The landscape, reminiscent of a holiday card, is transformed by a thick blanket of snow, wonder-filled celebrations, lamp posts adorned with festive lights and people bustling about sporting cold weather garments like colorful scarves and woolen mittens. Perhaps the most delightful of cold weather celebrations is Winter Solstice, December 21st, where people living in the Far North herald the return of the light.
Winter Solstice in Fairbanks, Alaska:
Saturday, December 21, 2019 at 7:19 pm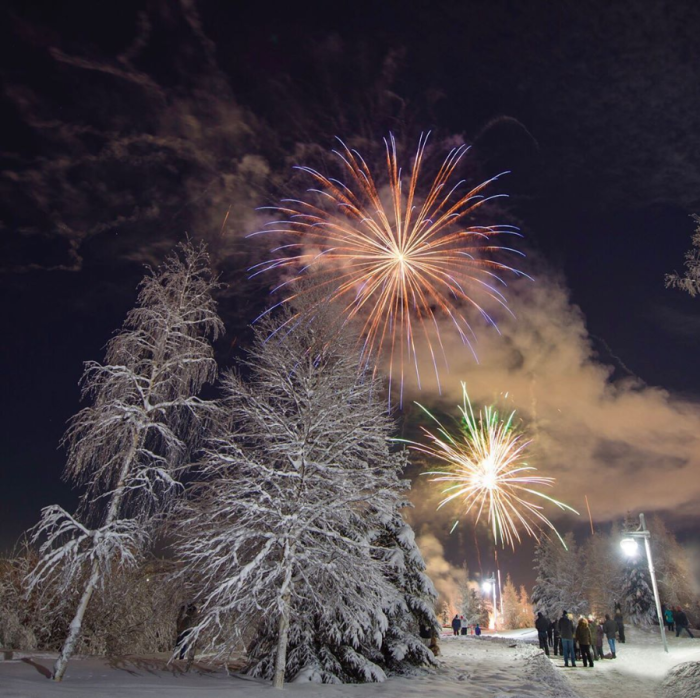 Fireworks over Downtown Fairbanks
Downtown Fairbanks lights up with a fireworks show over the Chena River from 8 – 8:20 pm on Saturday, December 21st, in honor of the Winter Solstice. Fireworks sparkle against a whimsical winter backdrop and people pause from their holiday shopping to gaze in wonderment as the sky lights up with colorful bursts of light. Viewing is best from the riverfront by Cushman Street Bridge, and the pedestrian bridge and foot path connecting Doyon, Ltd. and the Morris Thompson Center. Show starts at 8 pm sharp! Special thanks to Alyeska Pipeline Service Company for lighting up the holidays.
For more events happening throughout the day on Winter Solstice, take a look out our events calendar.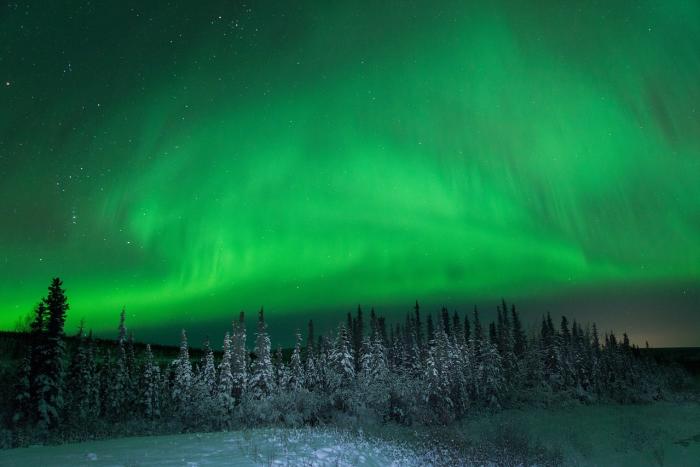 The winter sky shimmers with the light of the aurora borealis
On winter days, the striking silver-blue sky is often embellished with alpenglow sunsets and sunrises, sundogs or sparkling snowflakes. On winter nights, the sky often shimmers with the light of the aurora borealis. Sometimes the northern lights appear as a lazy river of green winding across the heavens, at other times the lights explode in a symphony of dazzling greens, reds, wispy yellows, violets and indigo blues commanding the entirety of the sky.
Learn more about Winter Season in Fairbanks
Why not come visit us in our snowy paradise? In addition to transforming the landscape, winter's white mantle brings a multitude of activities and sporting events to Fairbanks. Here you can see two-ton blocks of ice turned into astonishing sculptures, experience the thrill of dog mushing and be spirited away by the captivating light of the aurora borealis. Find out more about our Winter Season to plan your trip!