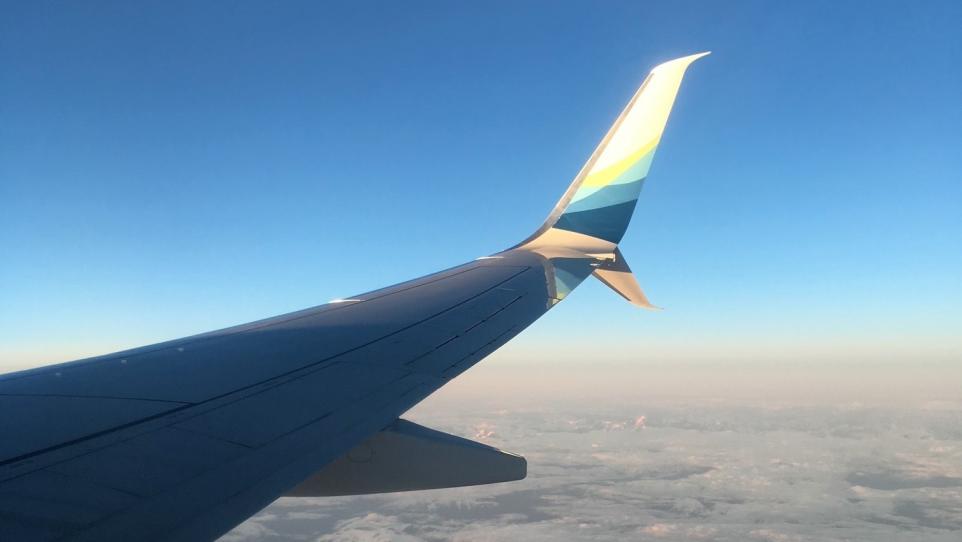 New air carriers and expanded service from existing carriers are making it easier than ever to fly in and out of Fairbanks International Airport (FAI) this year by offering more seat capacity than summer 2019. Come bask in the warmth of the summer sun during Midnight Sun Season, April 22 through August 20, or chase the glorious northern lights during Aurora Season starting on August 21. Fairbanks serves as your basecamp to discovering the beauty of Denali and exploring the spectacular landscapes of Alaska's Interior and Arctic.
Fairbanks' year-round carriers are increasing service this summer. Mainstay Alaska Airlines is offering four daily nonstop flights from Seattle. Delta Air Lines' schedule includes landing in Fairbanks six times each day with three flights from Seattle, two from Minneapolis and one from Salt Lake City.
United Airlines will once again be flying to Fairbanks nonstop from Chicago for the summer in addition to a new flight from Anchorage which allows for easy access from the Denver hub and other locales.
In addition, two new airlines are scheduled to join the lineup in Fairbanks this summer season. American Airlines will be servicing Fairbanks with daily nonstop flights from Dallas-Ft. Worth and Chicago. Fairbanks will also be welcoming low-cost carrier Sun Country to the market for the first time with weekly nonstop service from Minneapolis on Saturdays.
Even if your flight plans don't originate in one of these cities though, it's easy to connect to them from the over 350 cities around the world serviced by these airlines collectively. With all these quick, affordable and convenient connections to Fairbanks, there's never been a better time to take that trip you've been waiting for!

Nonstop flights to and from Fairbanks in 2021
Seattle

Duration: 3 hours 45 minutes
Alaska, 4 flights daily
Delta, up to 3 flights daily

Chicago

Duration: 6 hours 40 minutes
American, 1 flight daily, June 3-Oct. 6
United, 1 flight daily, June 3-Sept. 6

Dallas

Duration: 6 hours 50 minutes
American, 1 flight daily, May 6-Oct. 6

Salt Lake City

Duration: 4 hours 40 minutes
Delta, 1 flight daily, May 5-Sept. 12

Minneapolis

Duration: 5 hours 45 minutes
Delta, up to 2 flights daily beginning May 5
Sun Country, 1 flight weekly (Saturday), June 19-Sept. 4