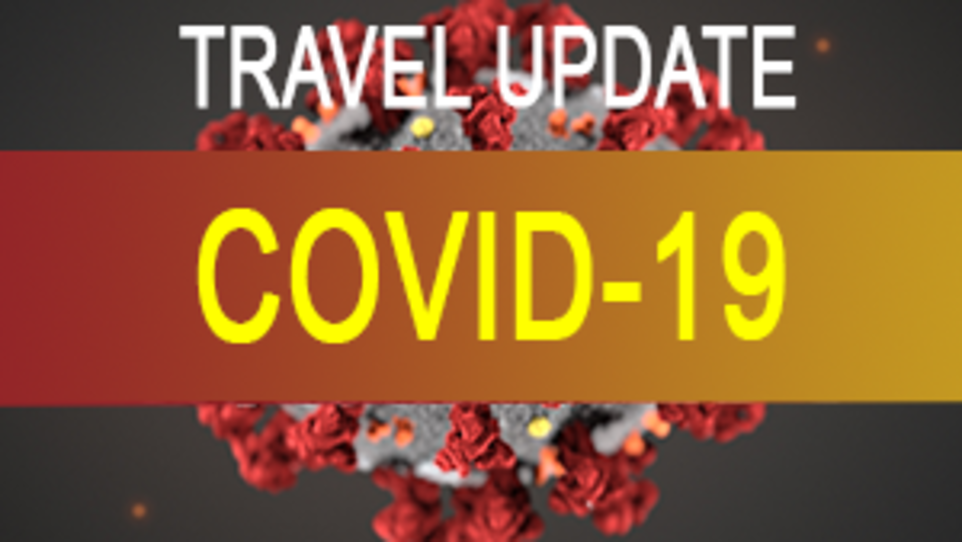 Updated February 18 at 5:00 p.m.
As we closely monitor the rapidly changing COVID-19 outbreak, we wanted to relay to you, our residents and visitors, that your health and safety remain our top priority.
---
Alaska is open for business! In May of last year, the State of Alaska implemented its "Reopen Alaska Responsibly Plan" which allows all businesses to open at 100 percent capacity; however, different communities in the state might have their own regulations and guidelines.
Check out the PDF list of Fairbanks businesses currently open.
Businesses are adhering to State of Alaska guidelines and modifying their operations and open hours as necessary. Although the list is regularly updated, it is encouraged to contact businesses directly to confirm their status prior to a visit to any establishment. Look out for resident and military discounts, and check out the Fairbanks guidelines section below to learn more on how to Explore Fairbanks responsibly.
---
Current Guidelines on Traveling to Fairbanks for Non-Residents of Alaska
On February 14, 2021, the State of Alaska chose not to extend its COVID-19 Disaster Declaration, thus removing any state restrictions for non-resident travelers coming to Alaska.  Travelers do need to continue to follow any federal or community requirements that might be in place as well as any requirements that might be in place with tour companies and businesses. While the State of Alaska does currently not have any mandates in place, the state does have recommended guidelines for travelers to follow, click here for a step-by-step guide as well as the State of Alaska COVID-19 information for travelers at https://covid19.alaska.gov/travelers/
Effective February 1st according to federal mandate, passengers must wear a mask at ALL times that covers both the nose and the mouth when awaiting, boarding, traveling on, or disembarking airplanes as well when entering or on the premise of an airport. The exceptions to the mandate are as follows:
When necessary to temporarily remove the mask for identity verification purposes.
While eating, drinking, or taking oral medications for brief periods. Prolonged periods of mask removal are not permitted for eating or drinking; the mask must be worn between bites and sips.
While communicating with a person who is deaf or hard of hearing, when the ability to see the mouth is essential for communication.
If unconscious (for reasons other than sleeping), incapacitated, unable to be awakened, or otherwise unable to remove the mask without assistance.
Failure to comply with this mandate may result in removal and denial of airport entry. Individuals refusing to wear a mask in or on the airport property may be subject to penalties under federal law.
Click here for FAQs and more information, as well as a list of exemptions.
Important notice to international travelers: Effective January 26 the CDC has implemented a requirement for all international passengers traveling to the United States to arrive with a negative test, which can either be antigen or molecular. Click here for more information.
The Fairbanks International Airport is currently serviced by two different carriers—Alaska Airlines and Delta Air Lines—that offer direct flights from Seattle to Fairbanks. Links to their COVID-19 passenger travel information, including the detailed health and safety protocols each airline has implemented, is below:
Alaska Airlines: www.alaskaair.com/content/advisories/coronavirus?int=_AS_HomePage_AdvisoryBR_L1||2020_CV_AW||-prodID:Awareness#weve-got-you-covered
Delta Air Lines: https://www.delta.com/us/en/travel-update-center/ways-we-are-keeping-you-safe/onboard-services#socialdist
Additionally, travelers should bring spray sanitizer or sanitizer wipes to wipe down or spray the seating surfaces. The TSA is allowing up to 12 ounces of hand sanitizer in your carry-on. The 3-1-1 rule still applies to all other liquids, gels and pastes. Each container must be 3.4 ounces or less. All containers must be in a clear 1-quart size bag, with only one bag per passenger allowed.
The Fairbanks North Star Borough (FNSB), which includes the cities of Fairbanks and North Pole, does not have any mandates in place regarding mask-wearing. Last year FNSB Mayor Bruce Ward, City of Fairbanks Mayor Jim Matherly and City of North Pole Mayor Michael Welch signed a proclamation encouraging the community to wear a cloth face covering or mark. Read the proclamation here.
Visitors to Fairbanks should do the following:
Get a second COVID-19 test 5-14 days after you arrive in Fairbanks if you are going to be here that long.
Wash your hands frequently and wipe down high-touch surfaces.
Practice social distancing by staying at least six feet away from others.
Wear a face covering while indoors and whenever social distancing is challenging.
If a traveler is planning to go to other locations in Alaska either before or after their time in Fairbanks, please note that those communities might have their own mandates in places. More information on those communities can be found here: https://covid19.alaska.gov/local-borough-resources/
On February 14, 2021, the State of Alaska issued Health Advisory 3, which offers up further guidelines for traveling within Alaska. Read the advisory here:  https://covid19.alaska.gov/wp-content/uploads/2021/02/02.14.21-Health-Advisory-3-Intrastate-Travel.pdf
STAY SAFE ON YOUR TRAVELS TO AND THROUGHOUT ALASKA.
THE MIDNIGHT SUN, NORTHERN LIGHTS AND ALASKA'S GOLDEN HEART AWAIT YOU IN FAIRBANKS.