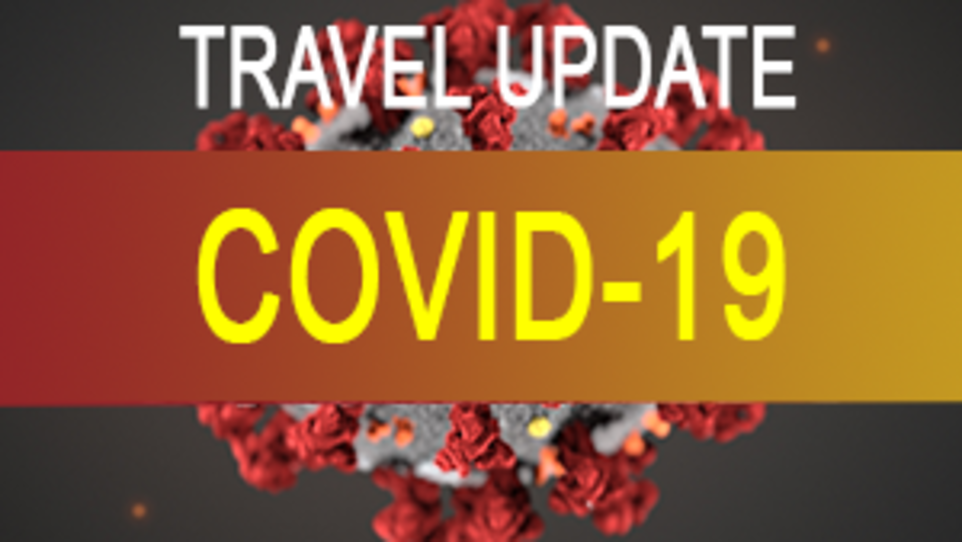 Updated April 7 at 4:00 p.m.
As we closely monitor the rapidly changing COVID-19 outbreak, we wanted to relay to you, our residents and visitors, that your health and safety remain our top priority.
Current Status in Alaska
Issued: March 23, 2020
By: Governor Mike Dunleavy; Dr. Anne Zink, Chief Medical Officer, State of Alaska; Commissioner Adam Crum, Alaska Department of Health and Social Services
The State of Alaska and the Alaska Department of Health and Social Services (DHSS) acknowledge the importance of suspending all non-essential travel across the Alaska border as well as minimizing intrastate travel to avoid introducing new COVID-19 cases into Alaska from out of state and slow the spread of the virus in the state. Greater than 80% of proven COVID-19 cases have come from out of state, primarily from the lower 48. It is imperative that Alaskans heed these guidelines.
Health Mandate 10.1 – International and Interstate Travel – Order for Self-Quarantine
Effective 12:01 a.m. March 25, 2020:
All people arriving in Alaska, whether residents, worker or visitors, are required to self-quarantine for 14 days and monitor for illness. Arriving residents and workers in self-quarantine should work from home unless you support critical infrastructure (see Attachment A).
Critical infrastructure is vital to keeping Alaska safe, and as a result businesses and employees of critical infrastructure, industries must take special care to protect their staff and operations during this pandemic. If your business is included in Attachment A, and your workers must travel to enter Alaska, you must submit a plan or protocol for maintaining critical infrastructure to the Department of Commerce, Community and Economic Development by 3:00 p.m. March 24, outlining how you will avoid the spread of COVID-19 and not endanger the lives of the communities in which you operate, of others who serve as a part of that infrastructure or the ability of that critical infrastructure to function.
Pursuant to the Governor's declaration, the State of Alaska hereby orders the following. Upon arrival in any community in Alaska from another state or nation, you must:
Proceed directly from the airport to your designated quarantine location, which is the location identified and affirmed by you on the mandatory State of Alaska Travel Declaration Form (attached).

If you are a resident, your designated quarantine location is your residence.
If you are a visitor or worker, your designated quarantine location is your hotel room or rented lodging.

Remain in your designated quarantine location for a period of 14 days, or the duration of your stay in Alaska, whichever is shorter.

You may leave your designated quarantine location only for medical emergencies or to seek medical care.
Do not visit any public spaces, including, but not limited to: pools, meeting rooms, fitness centers or restaurants.
Do not allow visitors in or out of your designated quarantine location other than a physician, healthcare provider, or individual authorized to enter the designated quarantine location by Unified Command.
Comply with all rules or protocols related to your quarantine as set forth by your hotel or rented lodging.
If you are required to self-quarantine and there are other individuals in your residence, hotel room, or rented lodging, you are required to comply with social distancing guidelines.
This mandate supersedes any local government travel restrictions.
The failure to follow this order is punishable by a fine of up to $25,000, or imprisonment of not more than one year, or both pursuant to Alaska Statute 12.55.035 and Alaska Statute 12.55.135
Authority: AS 26.23.020(g)(7)
---
Food and Beverage Establishments Offer To-Go
While take-out and delivery are allowed, Alaska Gov. Mike Dunleavy has closed all restaurants and bars statewide to dine-in services, effective Wednesday, March 18 at 5 p.m.The statewide closure also applies to all entertainment facilities, including theaters, gyms, bowling alleys and bingo halls. The closure is until further notice.
The closures are to ensure a safe and healthy community, which at present calls for minimizing gatherings while maintaining the cleanest environment possible per the recommendations of local, state and federal authorities.
Current Status of Fairbanks Area Tourism
March 16th was the date of the first confirmed cases of COVID-19 in Fairbanks. More details are available through the Alaska Department of Health and Social Services
The impacts of COVID-19 are evolving in Alaska. Like in the rest of the U.S., schools are closed, as are group events like festivals, shows and concerts.
Follow this link for an updated list of partner business closures and current open hours. Please be advised that this information is subject to change, therefore you should directly contact individual businesses prior to visiting.
Morris Thompson Center Closed
With the health and safety of our guests and employees utmost in our minds, the Morris Thompson Cultural and Visitors Center will be closed to the general public until further notice.
The Events Calendar pages on this website are also being updated as quickly as possible.
Tourism information is available in the brochure racks on the ground-floor lobby area of the Fairbanks International Airport.
Health Resources
We also recommend keeping up with the most current information on the virus via:
CDC Public Safety and Health Reminders
We urge everyone to adhere to the health practices recommended by the CDC
Take steps to protect yourself
Clean your hands often
Wash your hands often with soap and water for at least 20 seconds especially after you have been in a public place, or after blowing your nose, coughing, or sneezing.
If soap and water are not readily available, use a hand sanitizer that contains at least 60% alcohol. Cover all surfaces of your hands and rub them together until they feel dry.
Avoid touching your eyes, nose, and mouth with unwashed hands.
Avoid close contact
Avoid close contact with people who are sick
Put distance between yourself and other people if COVID-19 is spreading in your community. This is especially important for people who are at higher risk of getting very sick.
Take steps to protect others
Stay home if you're sick
Stay home if you are sick, except to get medical care. Learn what to do if you are sick.
Cover coughs and sneezes
Cover your mouth and nose with a tissue when you cough or sneeze or use the inside of your elbow.
Throw used tissues in the trash.
Immediately wash your hands with soap and water for at least 20 seconds. If soap and water are not readily available, clean your hands with a hand sanitizer that contains at least 60% alcohol.
Wear a facemask if you are sick
If you are sick: You should wear a facemask when you are around other people (e.g., sharing a room or vehicle) and before you enter a healthcare provider's office. If you are not able to wear a facemask (for example, because it causes trouble breathing), then you should do your best to cover your coughs and sneezes, and people who are caring for you should wear a facemask if they enter your room. Learn what to do if you are sick.
If you are NOT sick: You do not need to wear a facemask unless you are caring for someone who is sick (and they are not able to wear a facemask). Facemasks may be in short supply and they should be saved for caregivers.
Clean and disinfect
Clean AND disinfect frequently touched surfaces daily. This includes tables, doorknobs, light switches, countertops, handles, desks, phones, keyboards, toilets, faucets, and sinks.
If surfaces are dirty, clean them: Use detergent or soap and water prior to disinfection.
Stay safe and keep dreaming of Alaska.
The midnight sun, northern lights and Alaska's Golden Heart await you in Fairbanks.