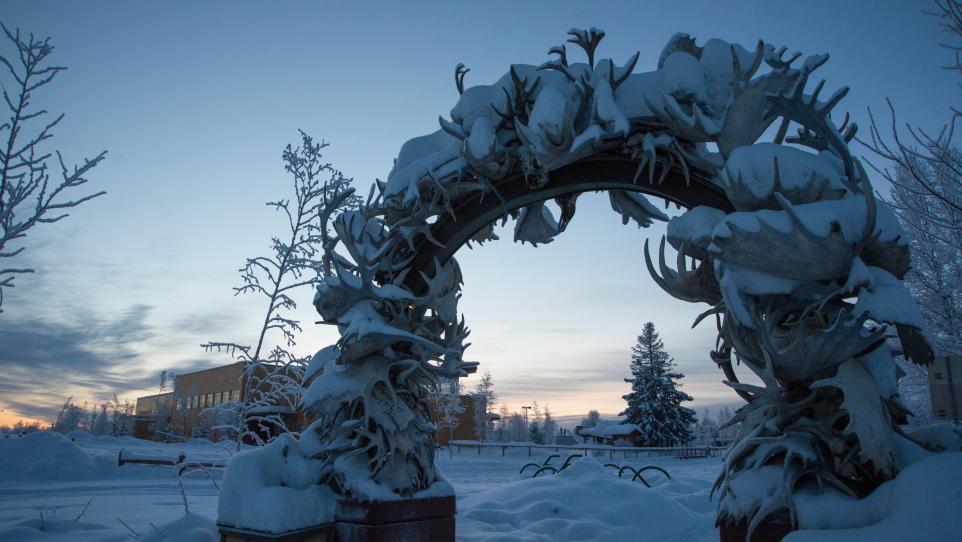 Tourism Showcase and Open House
Fairbanks, Alaska (AK) – Explore Fairbanks invites the Fairbanks community to meet and mingle with local businesses offering exciting winter activities and tours in and around Fairbanks during the Winter Rocks! Tourism Showcase and Open House on Wednesday, November 13, 2019 from 4 p.m. to 8 p.m.
Whether you are welcoming visiting family and friends this winter or you are just curious about how to join in the fun, local businesses will be on display inside the Morris Thompson Cultural and Visitors Center to chat about fabulous winter activities. Learn more about aurora viewing, trips to the Arctic Circle, dog mushing, local museums, ice fishing, snowmachining, snowshoeing, ice sculpting, photography tours and more - there's a little something for everyone. Door prizes will be given away throughout the evening and light refreshments will be available.
###
About Explore Fairbanks
Explore Fairbanks is a non-profit marketing and management organization whose mission is to be an economic driver in the Fairbanks region by marketing to potential visitors and optimizing the visitor experience. Explore Fairbanks markets Fairbanks as a year-round destination by promoting local events, attractions and activities to independent travelers, group tour operators, travel agents, meeting planners and the media as well as by developing public policy and infrastructure to achieve marketing objectives. Find out more at explorefairbanks.com.