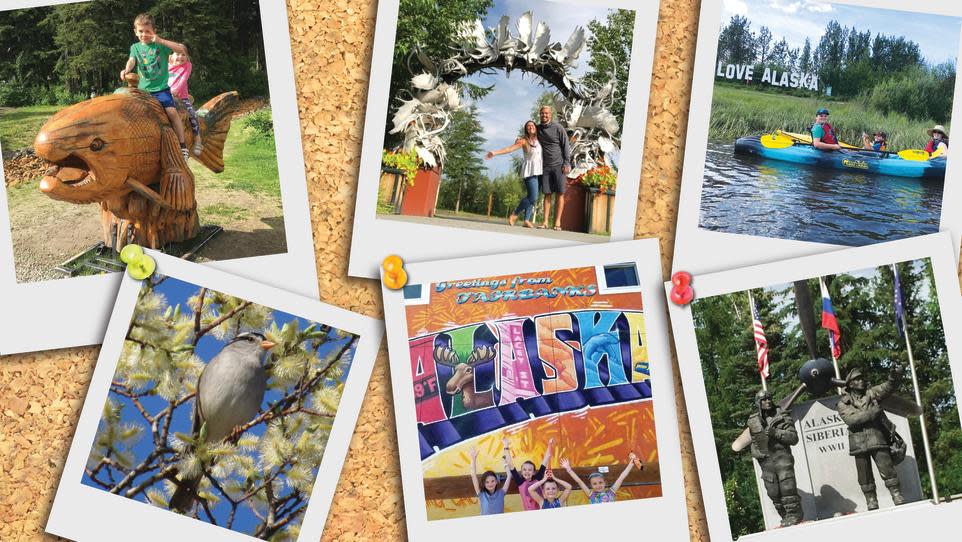 For Immediate Release: May 27, 2020.
Fairbanks, Alaska (AK) – Similar to a "Buy Local" campaign, Explore Fairbanks invites residents to "Explore Local." Tourism businesses are in jeopardy due to the severe limitations and restrictions that COVID-19 has placed on air, cruise and border travel. The "Explore Local" recovery campaign hopes to mitigate the severity by asking Alaskan residents to make a special effort to patronize these businesses. Be assured that travel industry professionals are actively reinforcing the recommended sanitation and safety mandates, guidelines and protocols in their businesses.
"Explore Local" encourages community members to participate in activities, attractions and tours commonly geared towards visitors. Taking outings to other local businesses that also typically benefit from visitor expenditures such as the five distilleries, four breweries, multiple eateries and made-in-Alaska shops is also encouraged.
For those able to engage in more extensive activities, there are plenty of adventures to choose from. Entrepreneurial tour companies offer nature walks, hikes with huskies or reindeer, photo treks into the Interior, ATV tours and ziplining in Denali National Park, guided fishing tours, and unforgettable trips above the Arctic Circle to name just a few.
The "Explore Local" campaign is employing a multi-pronged approach utilizing online, print, radio and a series of new mini-videos featuring engaging facts about iconic area wide locations and activities. The first four mini-videos showcase the Golden Heart Plaza, Fairbanks' many exceptional museums, parks and recreational facilities and a trip above the Arctic Circle. More mini-videos will be released in coming weeks as the "Explore Local" campaign continues.
"Explore Local in Alaska's Golden Heart" is the title of a new blog post with current information about the "Explore Local" campaign which can be found at explorefairbanks.com/local. Explore Fairbanks maintains a current list of hundreds of visitor industry partners' "Open for Business" status on its website. Travel industry business information, opportunities and safety protocols are being updated on a regular basis. Find current information, including resident and military discounts, on the explorefairbanks.com website or by calling (907) 456-5774.
###
About Explore Fairbanks
Explore Fairbanks is a non-profit marketing and management organization whose mission is to be an economic driver in the Fairbanks region by marketing to potential visitors and optimizing the visitor experience. Explore Fairbanks markets Fairbanks as a year-round destination by promoting local events, attractions and activities to independent travelers, group tour operators, travel agents, meeting planners and the media as well as by developing public policy and infrastructure to achieve marketing objectives. Find out more at 
explorefairbanks.com
.